Fetish
This object is On Display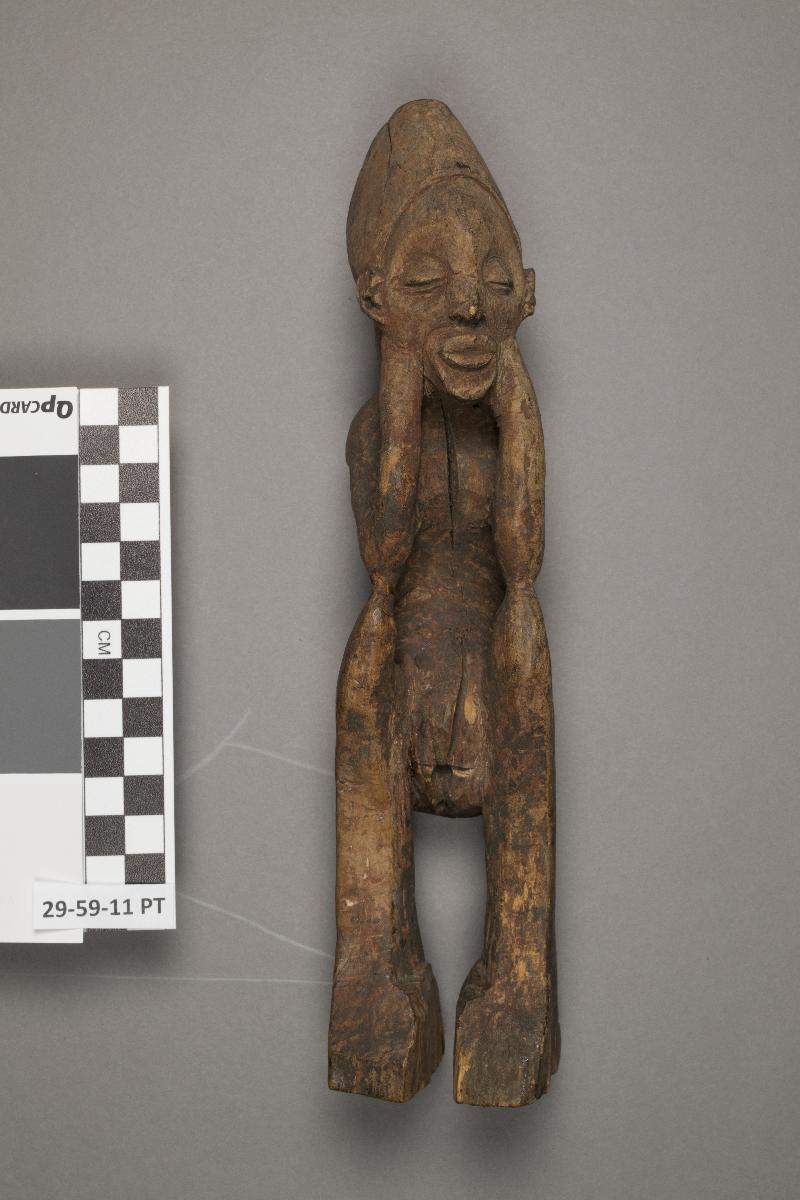 ---
---
Object Number:

29-59-11

Current Location:
Africa Galleries

Currently On Display

Culture:
Mangolo
Provenience:
Angola
Kwango River
Section:
African
Materials:
Wood
Height:
24.8 cm
Width:
5.5 cm
Depth:
6.5 cm
Credit Line:
Purchased from Henry C. Mercer, 1927
Other Number:
Mercer 19555 - Old Museum Number
29 - Field No SF

Description
Wood. Figure in sitting position; arms are bent and elbows rest on knees which are unnaturally high; arms support head; hands and feet not distinguished. Hole in right shoulder. From Soba Marimba.
Current & Past Exhibitions:
Bibliography:
You may also be interested in these objects:
---
Report problems and issues to digitalmedia@pennmuseum.org.