Amphora
This object is On Display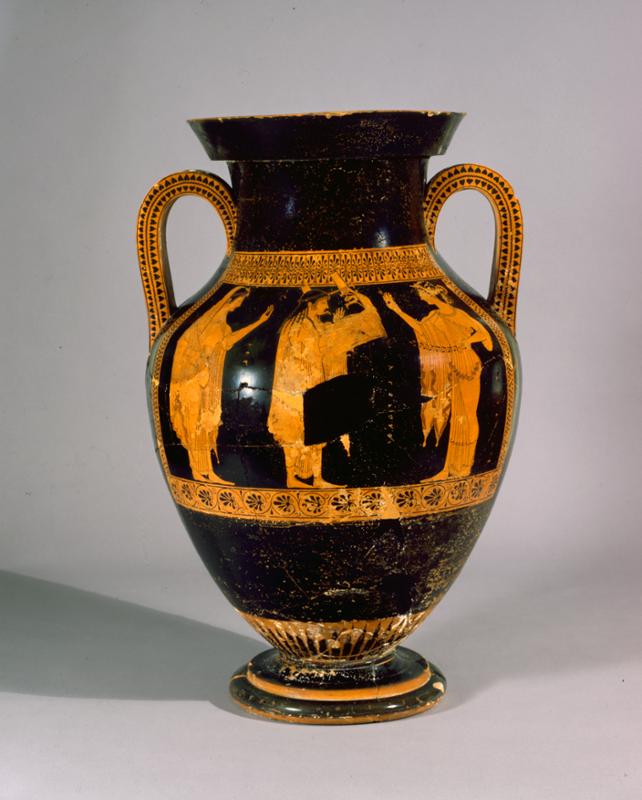 ---
---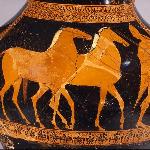 Object Number:

MS5399

Current Location:
Greece Gallery

Currently On Display

Culture:
Greek
Etruscan
Provenience:
Italy
Etruria
Vulci
Manufacture Location:
Attica
Maker:
Psiax
Menon
Period:
Archaic Greek Period
Date Made:
c 525 BCE
Section:
Mediterranean
Materials:
Ceramic
Technique:
Red Figure
Iconography:
Apollo
Artemis
Leto
Horses
Man
Greek Inscription
Dipinto
Graffito
Height:
61.6 cm
Outside Diameter:
39 cm
Credit Line:
Purchased from Davis & Harvey (Coleman Estate Sale); Subscription of Phebe A. Hearst, 1897
Other Number:
MS2466 - Old Museum Number

Description
Amphora, Type A,. A. L. to r., Leto, Apollo, Artemis. Apollo facing right, Leto and Artemis facing inward Identifying inscriptions. B. Two horses advancing to right and, at right, a standing male figure in Thracian costume looking back. Names of horses inscribed. On base, incised inscription: Menon epoiesen.
Current & Past Exhibitions:
Bibliography:
You may also be interested in these objects:
---
Report problems and issues to digitalmedia@pennmuseum.org.