Pendant

Diadem
This object is On Display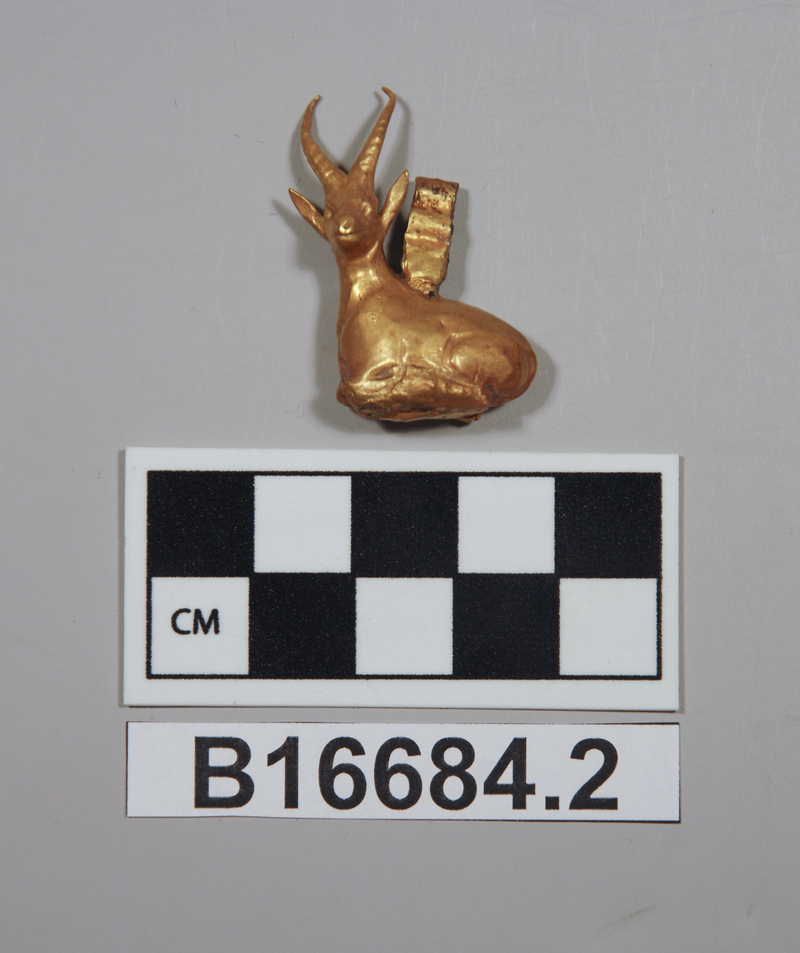 ---
---
Description
Goat (or Ibex) Shaped Pendant. Reclining, spiraled horns, double stringer (detached), small rivet hole at base.
CBS Register: Gold diadem of Queen Shubad. Animal figures, leaves, fruits, on background of blue beads.
The two cuneiform signs that compose her name were initially read as "Shub-ad" in Sumerian. Today, however, we think they should be read in Akkadian as "Pu-abi."
Current & Past Exhibitions:
Bibliography:
You may also be interested in these objects:
---
Report problems and issues to digitalmedia@pennmuseum.org.