Mortuary Figurine
This object is On Display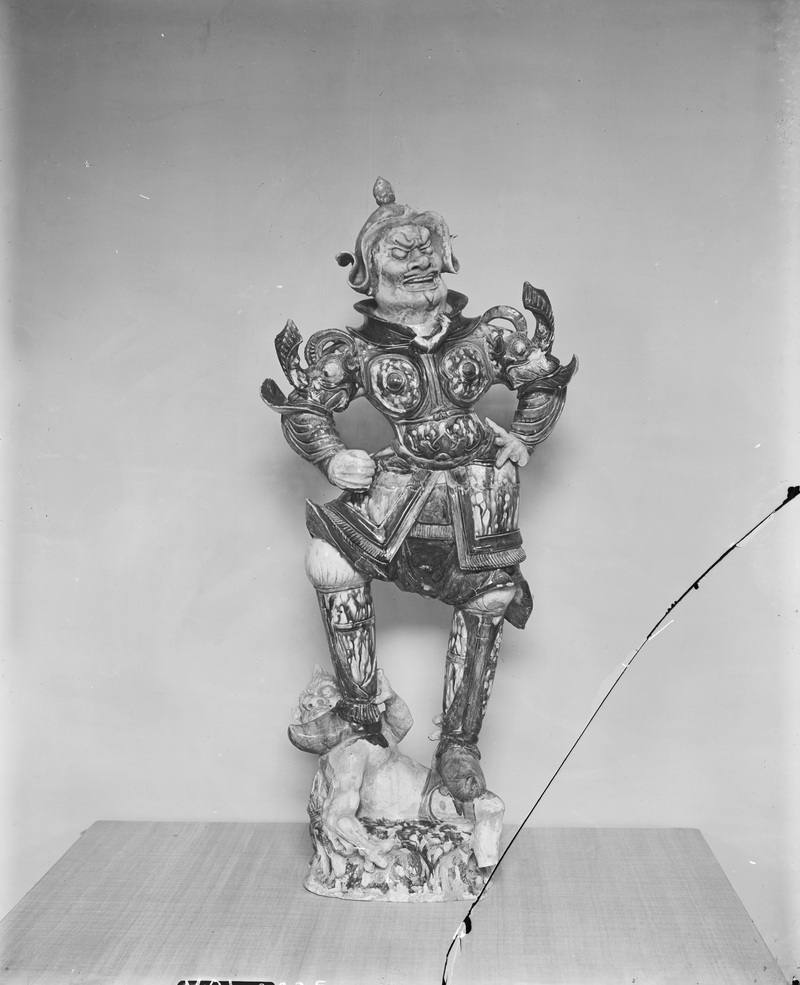 ---
---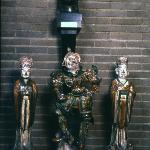 Object Number:

C401

Current Location:
Asia Galleries

Currently On Display

Culture:
Chinese
Buddhist
Provenience:
China
Henan
Period:
Tang Dynasty
Date Made:
8th Century CE
Early Date:
700
Late Date:
799
Section:
Asian
Materials:
Clay
Technique:
Fired
Glazed
Iconography:
Lokapala
Credit Line:
Purchased from C. T. Loo, 1922
Description
Grave figurine of a lokapala, guardian king. A lokapala is a warrior, or one of the four Heavenly Kings who guard the four directions of the universe. Based on supernatural beings, lokapala images guarded temples or tombs from those who challenged the faith. The crushed demon underneath the warrior's feet further emphasizes his dominance. Although sometimes depicted solo or in pairs, lokapalas are most often in sets of four. One of a set of three (C401, C402, C403). Glazed.
Current & Past Exhibitions:
Bibliography:
You may also be interested in these objects:
---
Report problems and issues to digitalmedia@pennmuseum.org.