Figurine

Foundation Figure
This object is On Display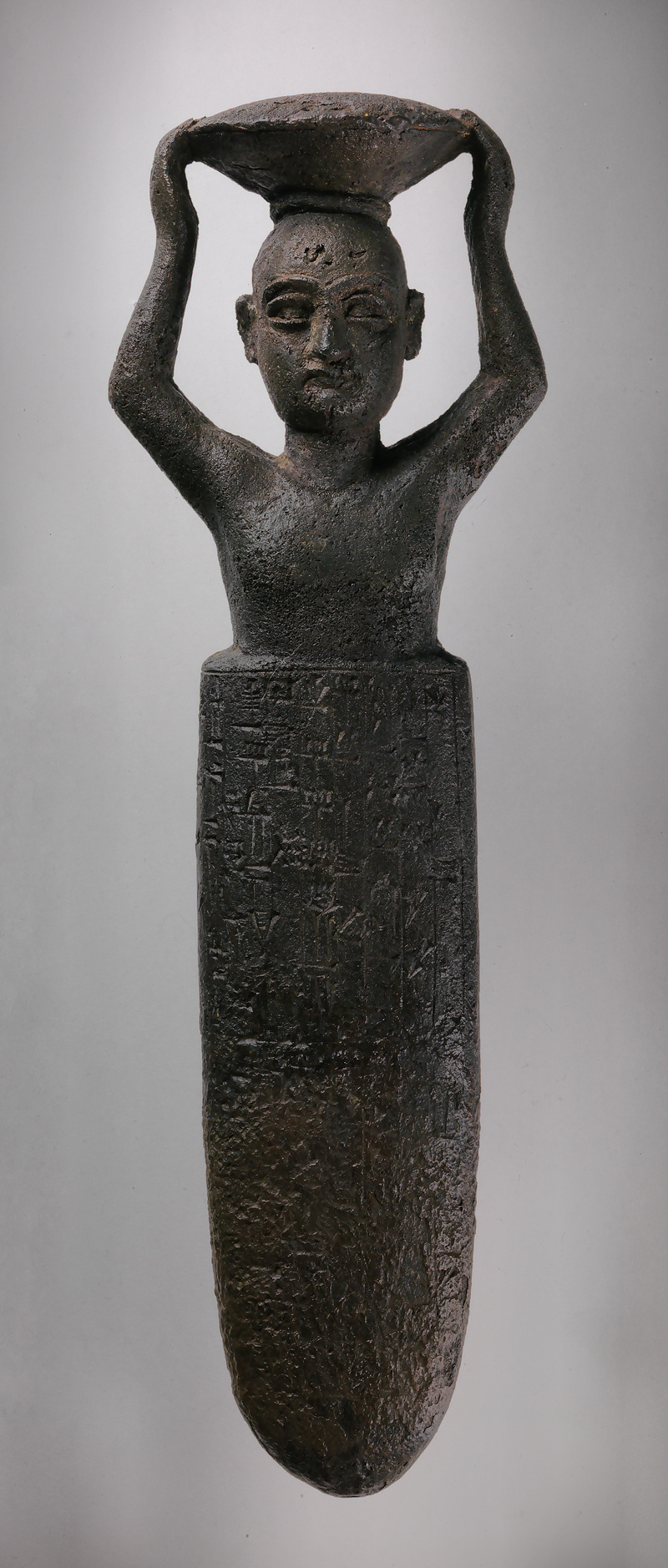 ---
---
Object Number:

31-17-8

Current Location:
Middle East Galleries

Currently On Display

Provenience:
Iraq
Ur
Period:
Early Old Babylonian Period
Date Made:
2000-1900 BCE
Early Date:
-2000
Late Date:
-1900
Section:
Babylonian
Materials:
Copper
Iconography:
Human
Basket
Inscription Language:
Sumerian Language
Height:
32.5 cm
Width:
10 cm
Depth:
5.9 cm
Credit Line:
British Museum/University Museum Expedition to Ur, Iraq, 1931
Other Number:
U.15065 - Field No SF
P431793, P270045 - CDLI Number
UM 31-17-008 - Other Number

Description
Copper foundation figure: Basket carrier. Inscription engraved on skirt. From the Enki temple built by Rim-Sin in 1822 - 1763 B.C. at Ur. Royal/Monumental text. (CDLI Composite: Q002154). See CDLI for transliteration info.
Current & Past Exhibitions:
Bibliography:
You may also be interested in these objects:
---
Report problems and issues to digitalmedia@pennmuseum.org.