Mask
This object is On Display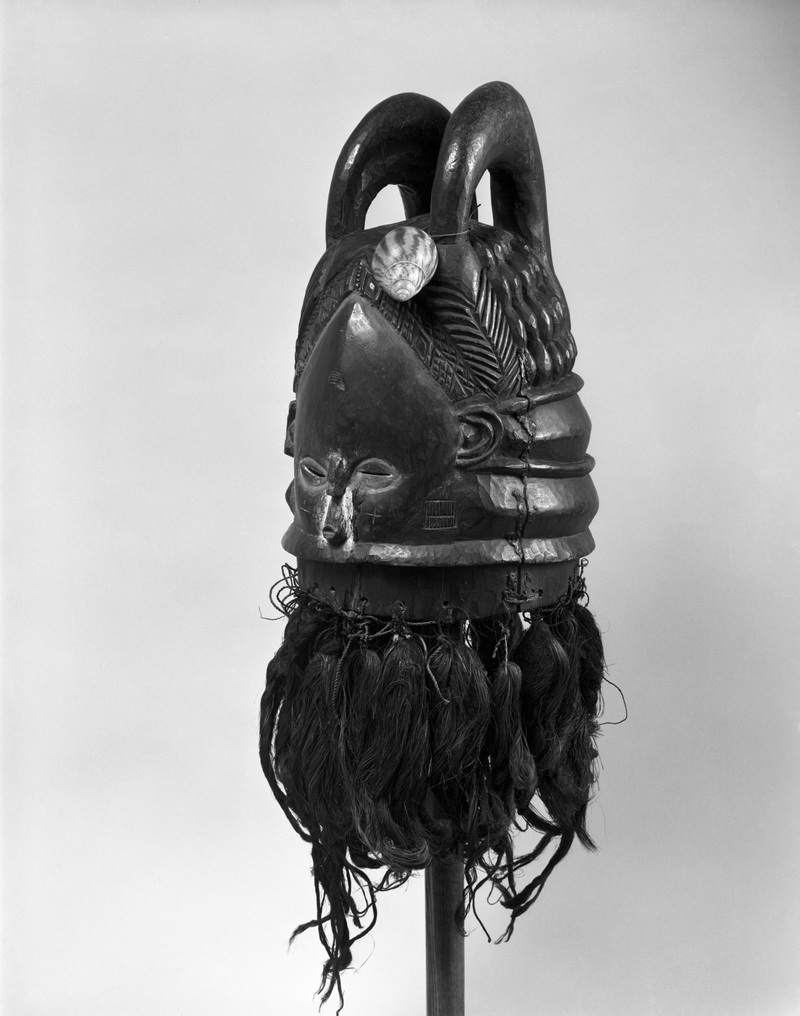 ---
---
Description
Gawndegawnde. The forehead and eyes of the wooden mask are outlined in red, the region of the mouth in white. A broken ridge forms the small but prominent nose, upper lip, and mouth; th eusual pointed chin is wanting. Two large carved loops surmount the coiffure; to the bases of these, in front, are tied two bunches of snail shells, with two slabs of india rubber. There is the usual fringe of raphia fibers tied to the neck of the mask. See 37-22-269.
Current & Past Exhibitions:
Bibliography:
You may also be interested in these objects:
---
Report problems and issues to digitalmedia@pennmuseum.org.