Nail Fetish
This object is On Display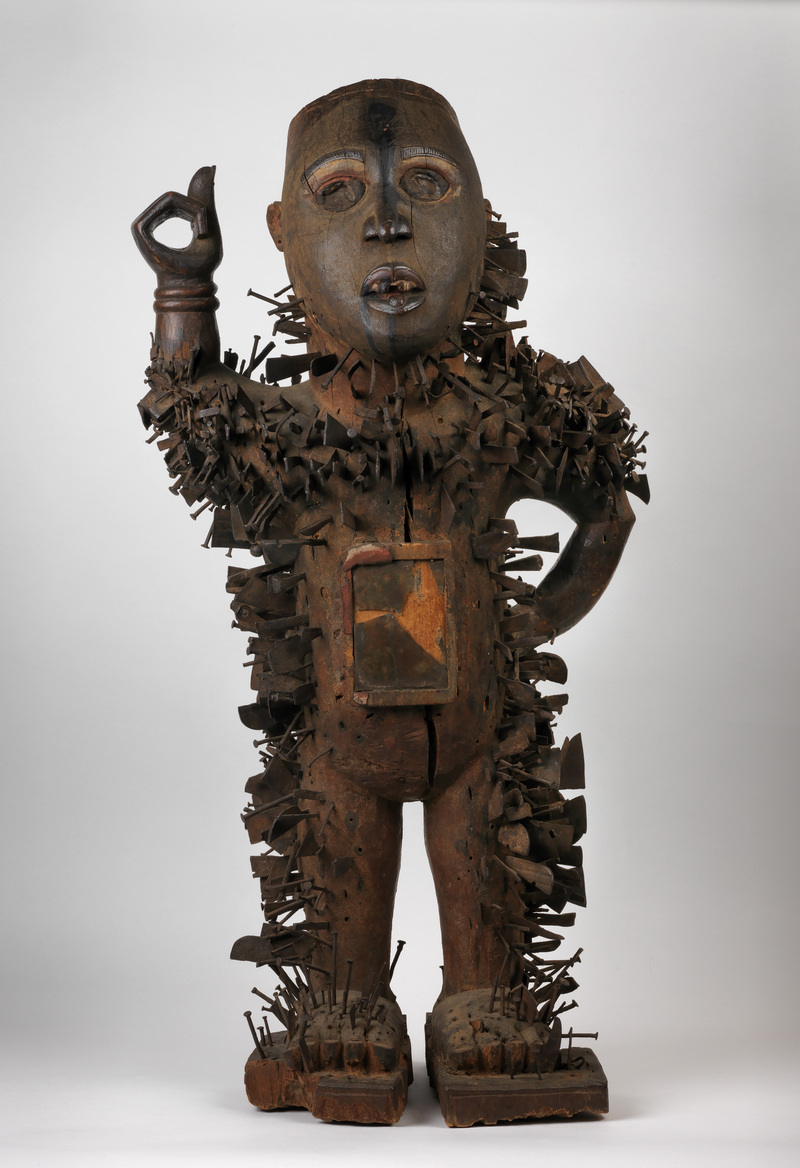 ---
---
Object Number:

29-94-24

Current Location:
Africa Galleries

Currently On Display

Provenience:
Maritime Congo
Date Made:
19th - Early 20th Century CE
Early Date:
1800
Late Date:
1933
Section:
African
Materials:
Wood
Brass
Metal
Iconography:
Male
Height:
83.3 cm
Width:
41 cm
Depth:
38.5 cm
Credit Line:
Received from various sources, pre-1929
Other Number:
AF5361B - Other Number

Description
"Nail Fetish." Wooden, thickly studded with nails, etc. "Medicine" casket removed, only mirror remains; "medicine" cap also removed. For type cf. smaller figures in Museum collection listed on card AF 5174 and the large figure 30-46-2. See reference there and also Pechuel-Loesche, Volkskunde von Loango, p. 347, pp. 377, 379, 380, 388, 391 ff. ("Hauptfetische" and "Gerichtsfetische"); Dennett. At the Back of the Black Man's Mind, frontispiece.
Current & Past Exhibitions:
Bibliography:
You may also be interested in these objects:
---
Report problems and issues to digitalmedia@pennmuseum.org.