Plaque
This object is On Display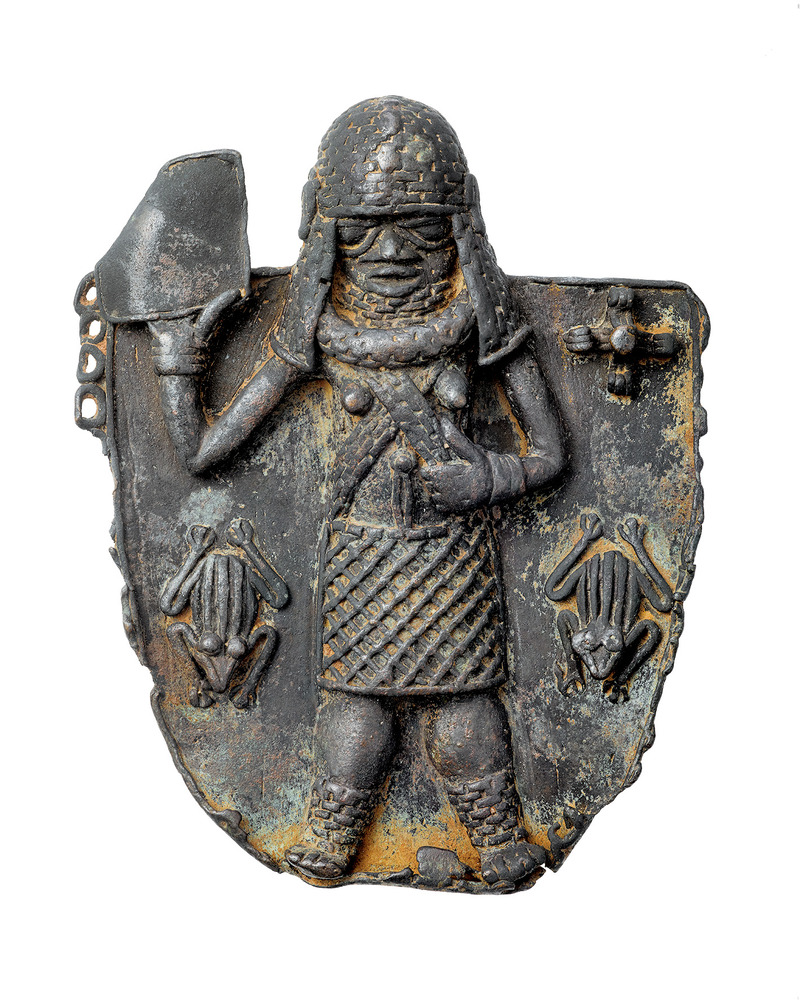 ---
---
Object Number:

AF2073A

Current Location:
Africa Galleries

Currently On Display

Culture:
Edo (Africa)
Provenience:
Nigeria
Benin Kingdom
Date Made:
16th century CE
Early Date:
1500
Late Date:
1599
Section:
African
Materials:
Copper Alloy
Brass
Technique:
Lost Wax Casting
Iconography:
Woman
Mirror
Standing female figure
Frog
Height:
12 cm
Width:
9.6 cm
Depth:
4.2 cm
Credit Line:
Purchased from W. O. Oldman, 1912
Other Number:
25798 - Dealer's Number

Description
Waist pendant. Single female figure wearing a beaded helmet with long side panels, high collar, crossed bandoliers, bracelets, anklets and beaded shirt. In right hand she holds rectangular object. A frog at each side of plaque, cross with curled ends and raised central boss at top right of plaque.
Current & Past Exhibitions:
Bibliography:
You may also be interested in these objects:
---
Report problems and issues to digitalmedia@pennmuseum.org.