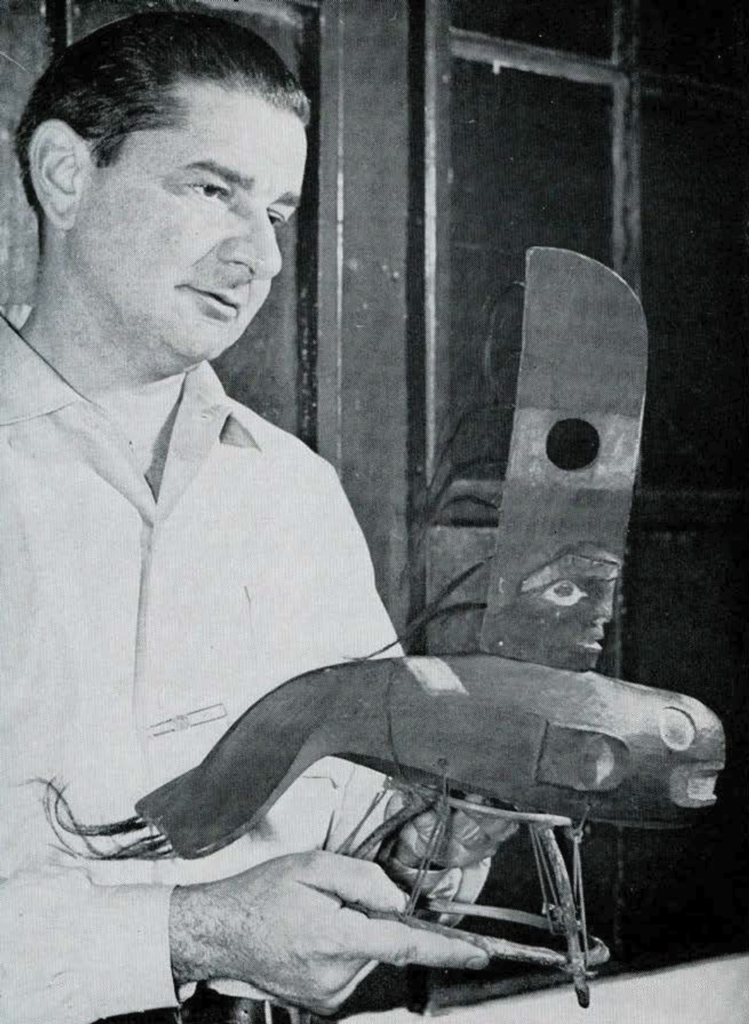 Charles Addams chose this figure of a whale from a Tlingit helmet, Southeast Alaska, and remarked:
These objects were selected by me because they're funny and were probably intended to be when they were executed.
I like this killer whale helmet because I like the crazy interesting construction, although I can never think it was worn by a really responsible Alaskan Indian. Most likely it was a fad like an atomic whirler hat.
On the whole, these objects seem to me to be a tribute to the humor of people we are only too likely to think of as uncivilized.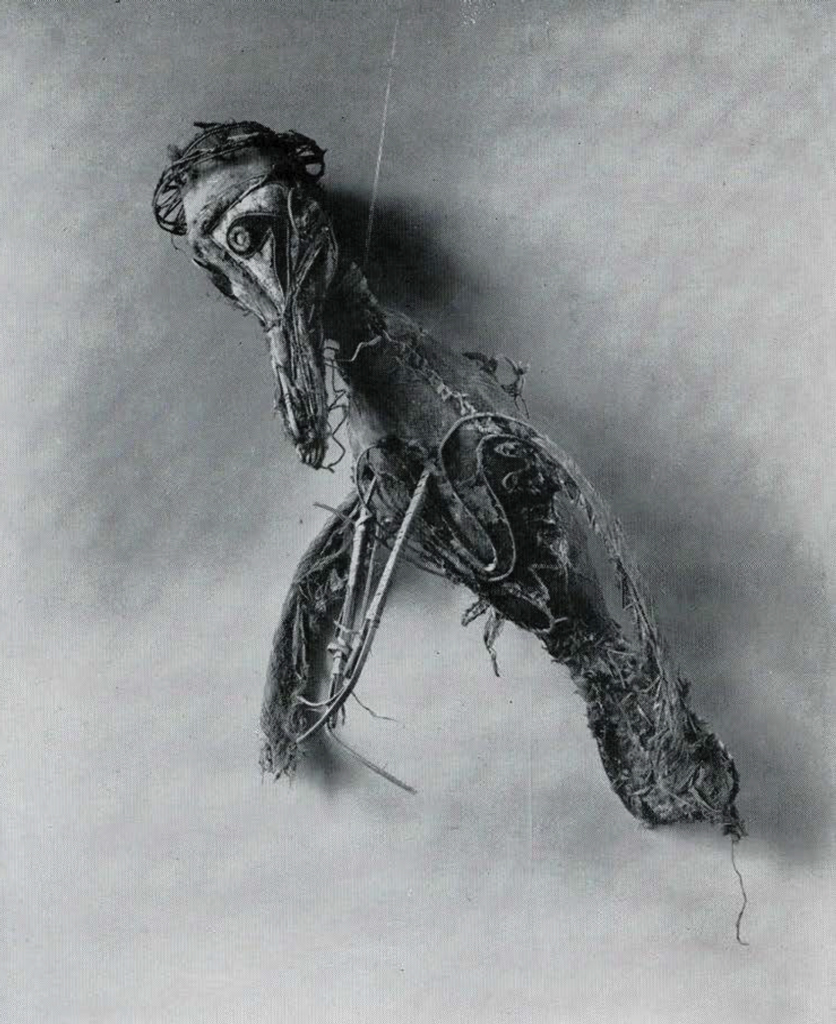 And of a Sepik River, New Guinea, bird:
I chose this because some islanders, out of extreme boredom, went to the trouble to construct it.
Besides, desiccated birds happen to appeal to me.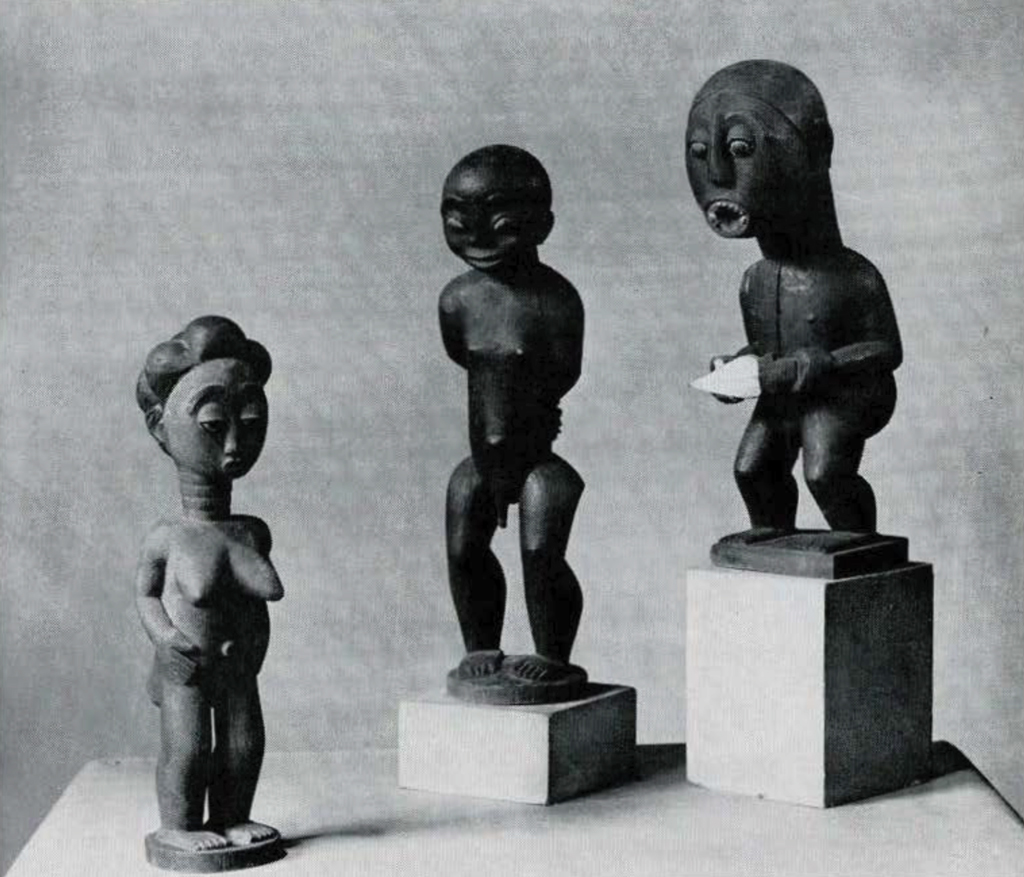 The wooden figure of a man holding a javelin is from Habe, French Sudan and the other two are Baoule, Ivory Coast.
I chose these little Africans because I feel they'd be delightful people to live with.