Statue
This object is On Display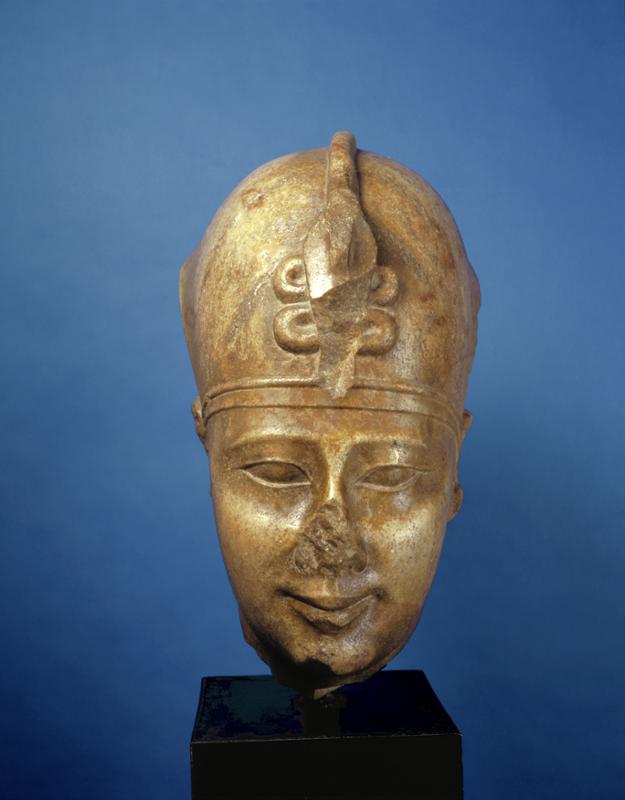 ---
---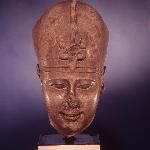 Object Number:

E14303

Current Location:
Egypt (Mummies Gallery)

Currently On Display

Provenience:
Egypt
Period:
Late Period
Thirtieth Dynasty
Date Made:
381-343 BCE
Early Date:
-381
Late Date:
-343
Section:
Egyptian
Materials:
Quartzite
Iconography:
Man
King
Credit Line:
Purchased from M. Nahman, 1924
Description
Quartzite head of King Nectanebo II wearing the Blue Crown (khepesh). The crown is adorned with a uraeus formed into a symmetrical double loop, the tail rising up over the crown. The king's eyes are narrow and almond-shaped. The thin brow is straight and lightly outlined. The mouth is in a sickle-shaped "archaic" smile.
Current & Past Exhibitions:
Bibliography:
You may also be interested in these objects:
---
Report problems and issues to digitalmedia@pennmuseum.org.