Human Figurine
This object is On Display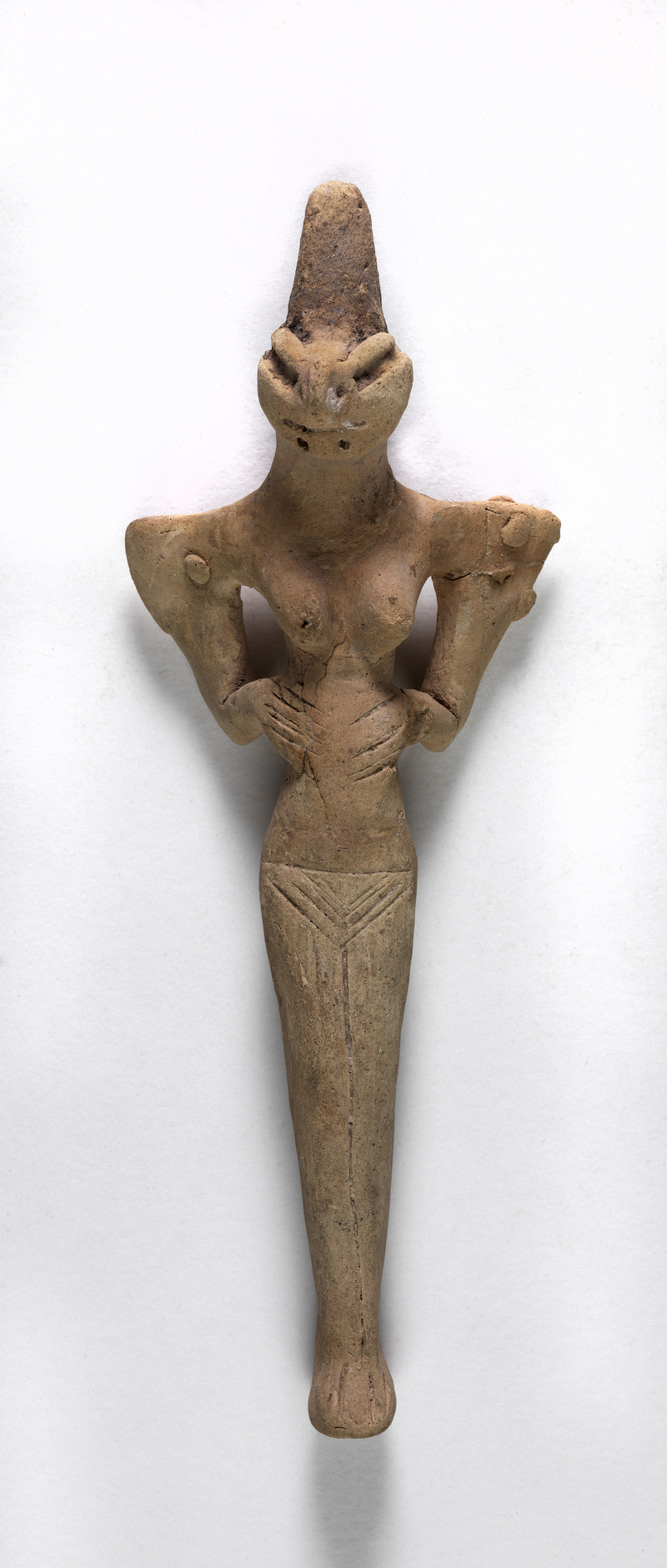 ---
---
Description
Clay. El O'beid Type Nude Woman. Hands on Hips; Bitumen Wig; Slanting eyes. Incised Details. Clay spots on shoulder.
UE IV: terracotta figurine of a nude female with her hands against her waist; she wears a high coiffure or headdress originally covered with bitumen; traces remain of black paint in the eyes and of red paint on the cheeks. found broken in two pieces, lying by the hands of the body. [PFG/T]
Current & Past Exhibitions:
Bibliography:
You may also be interested in these objects:
---
Report problems and issues to digitalmedia@pennmuseum.org.