Statuette
This object is On Display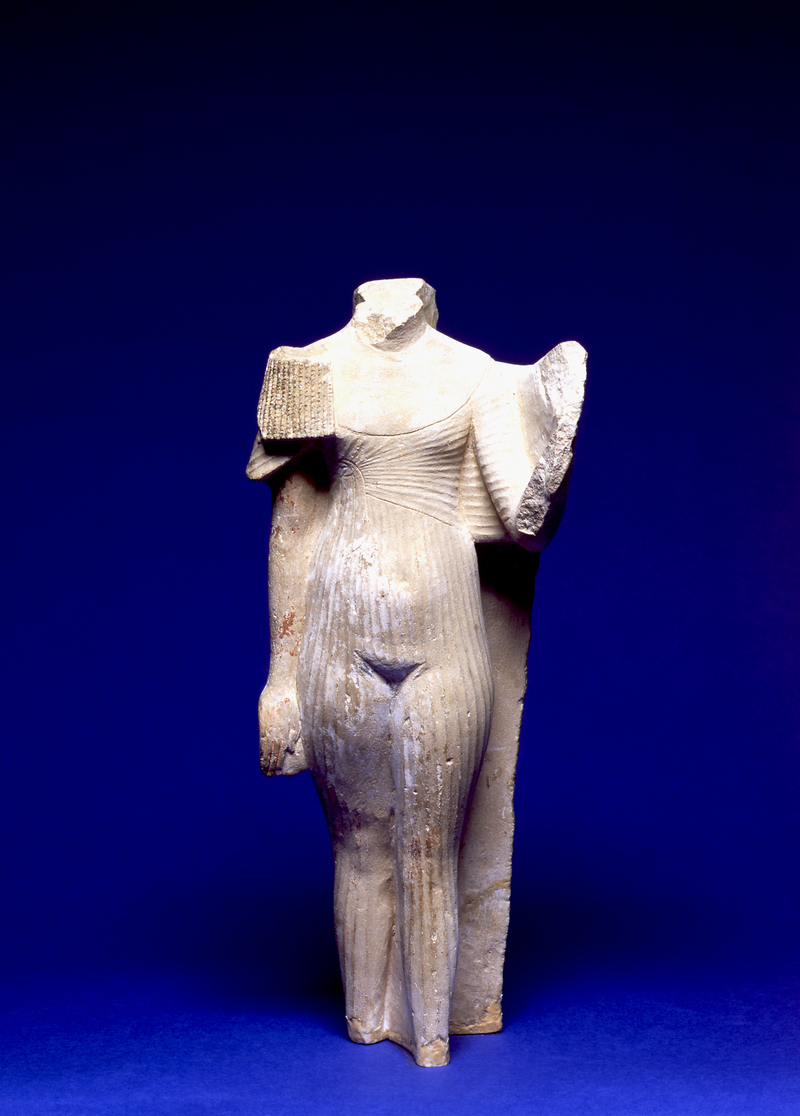 ---
---
Object Number:

E14349

Current Location:
Ancient Egypt: Discovery to Display

Currently On Display

Provenience:
Egypt
El-Amarna
Period:
New Kingdom
Eighteenth Dynasty
Date Made:
1372-1354 BCE
Early Date:
-1372
Late Date:
-1354
Section:
Egyptian
Materials:
Limestone
Pigment
Technique:
Painted
Iconography:
Princess
Height:
31.1 cm
Width:
13 cm
Depth:
10 cm
Credit Line:
Purchased from the Quinn Estate, 1926
Description
Headless statuette of a princess, probably a daughter of King Akhenaten. The princess wears a thin, pleated dress with one short sleeve around her upper right arm which hangs straight at her side. Her left arm is raised. She wears a broad collar and the lower end of her sidelock is preserved. This was probably originally a group statue.
Current & Past Exhibitions:
Bibliography:
You may also be interested in these objects:
---
Report problems and issues to digitalmedia@pennmuseum.org.