Statue
This object is On Display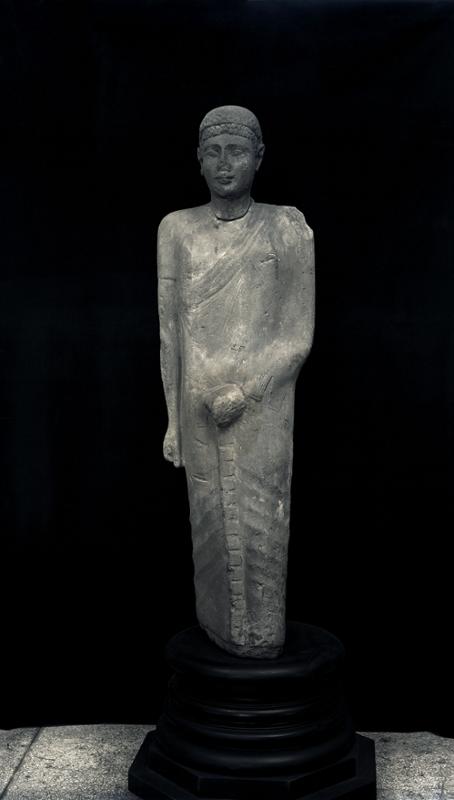 ---
---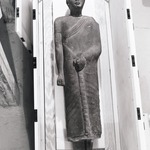 Object Number:

E975

Current Location:
Egypt (Mummies Gallery)

Currently On Display

Culture:
Graeco-Roman
Ptolemaic (uncertain)
Provenience:
Egypt
Coptos
Locus:
Min Temple precinct
Period:
Graeco-Roman Period
Ptolemaic (uncertain)
Post-Ptolemaic (uncertain)
Date Made:
50 BCE-25 CE
Early Date:
-50
Late Date:
25
Section:
Egyptian
Materials:
Sandstone
Iconography:
Man
Priest
Height:
147.32 cm
Width:
38.1 cm
Depth:
29.21 cm
Credit Line:
Petrie Exploration; subscription of Mr & Mrs. Charles H. Cramp, 1894
Other Number:
ES 975 - Original Number

Description
Standing statue of an anonymous offical who wears a short sleeved shirt, a wrap-around kilt and a fringed shawl. The official also wears a diadem of rosette shaped foral design. The back pillar rises to the neck. The sculpture is broken off at the ankles and the statue base is missing.
Current & Past Exhibitions:
Bibliography:
You may also be interested in these objects:
---
Report problems and issues to digitalmedia@pennmuseum.org.