Amulet
This object is On Display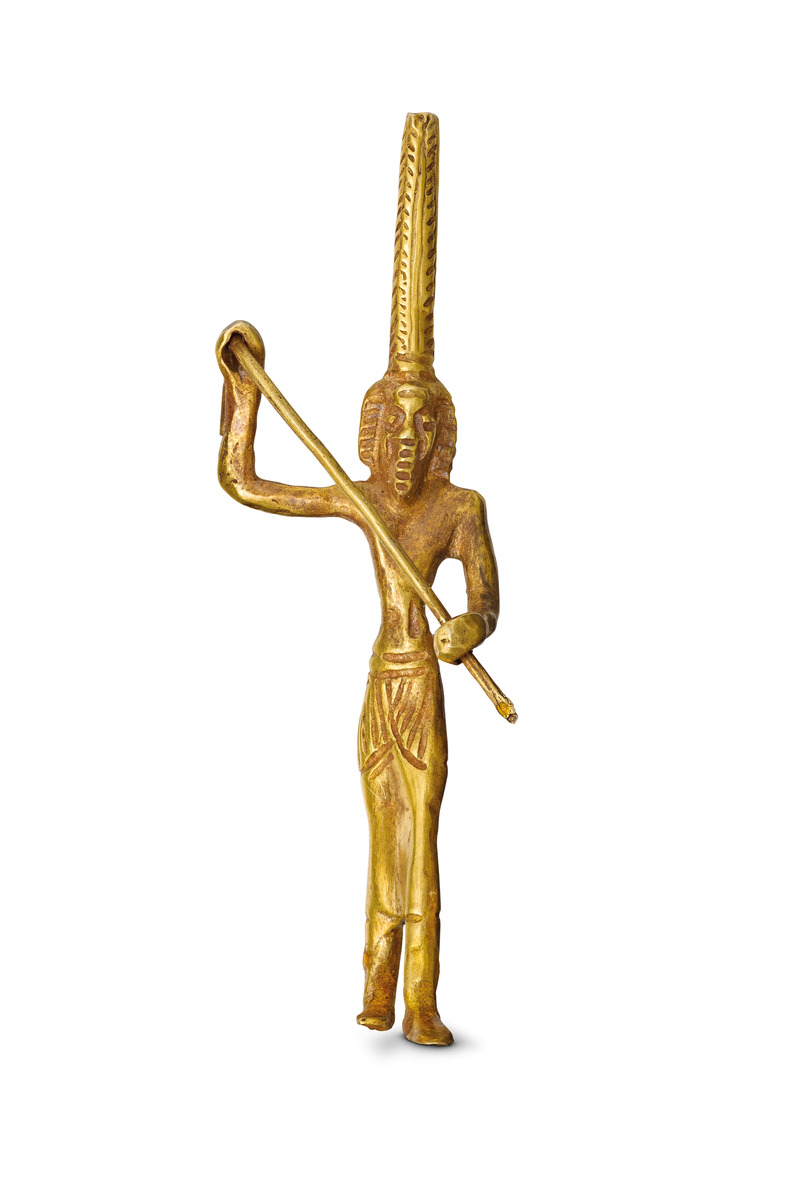 ---
---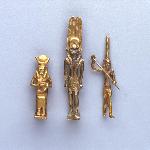 Description
Cast gold amulet of Inheret striding forward and raising a spear in his right hand as if to spear an enemy. His left hand holds the bottom of the spear. He wears a long kilt and a curled wig topped by two tall feathers.
Current & Past Exhibitions:
Bibliography:
You may also be interested in these objects:
---
Report problems and issues to digitalmedia@pennmuseum.org.