Votive

Statuette
This object is On Display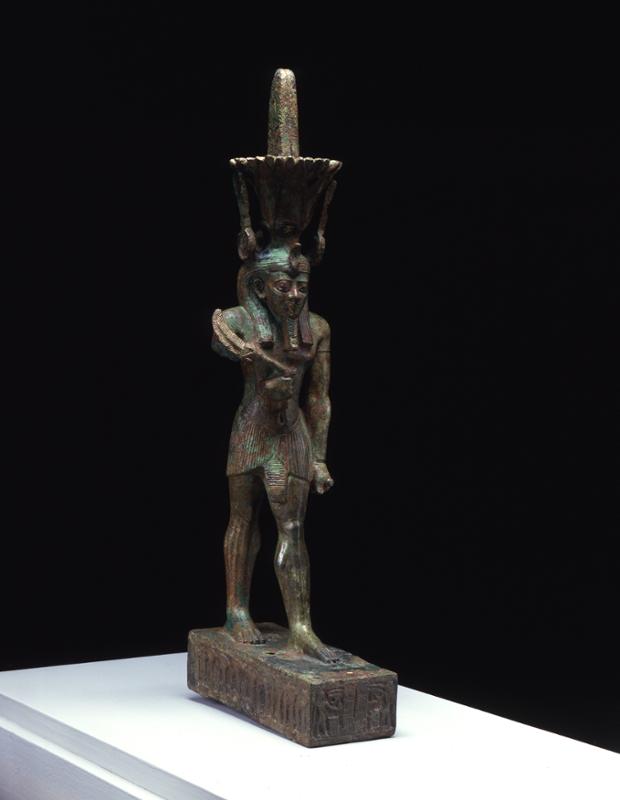 ---
---
Object Number:

E14286

Current Location:
Ancient Egypt: Discovery to Display

Currently On Display

Culture:
Ptolemaic
Provenience:
Egypt
Period:
Ptolemaic Period
Thirty-Third Dynasty
Date Made:
300-200 BCE
Early Date:
-300
Late Date:
-200
Section:
Egyptian
Materials:
Bronze
Glass
Gold
Technique:
Inlaid
Iconography:
Nefertem
Height:
53.34 cm
Width:
10.16 cm
Depth:
20.32 cm
Credit Line:
Purchased from Nicolas Tano, 1924
Description
Votive statuette of Nefertem standing and striding with the left foot forward. Wears a crown composed of a blue lotus surmounted by two tall plumes, originally inlaid with glass, fragments of which remain. Eyes decorated with gold leaf.
Current & Past Exhibitions:
Bibliography:
You may also be interested in these objects:
---
Report problems and issues to digitalmedia@pennmuseum.org.