Stela
This object is On Display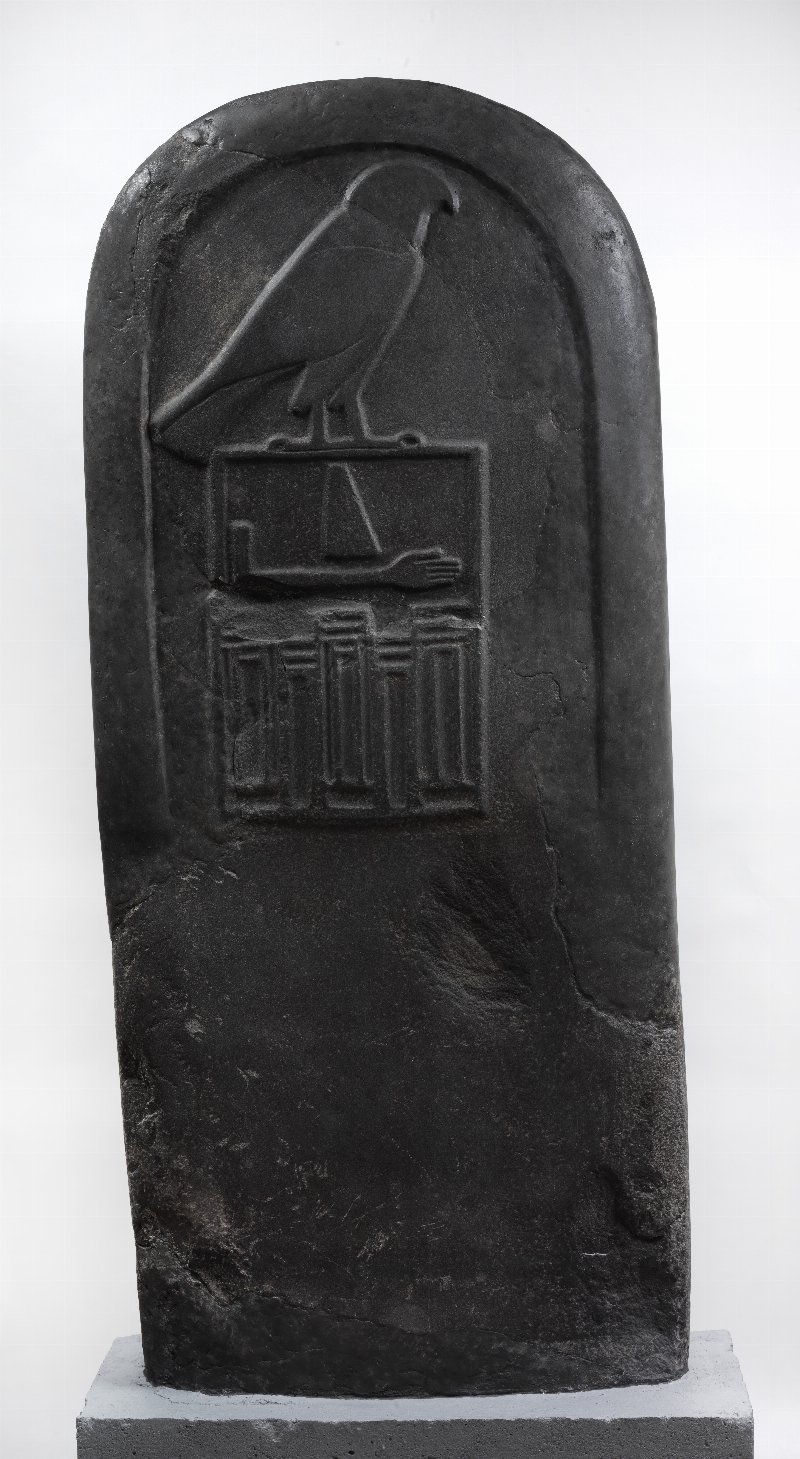 ---
---
Object Number:

E6878

Current Location:
Ancient Egypt: Discovery to Display

Currently On Display

Provenience:
Egypt
Abydos
Locus:
Tomb of Qa'a (Tomb Q), east side, over chamber 3
Period:
Egyptian Early Dynastic
First Dynasty
Date Made:
3000 - 2800 BCE
Early Date:
-3001
Late Date:
-2799
Section:
Egyptian
Materials:
Basalt
Technique:
Carved
Iconography:
Serekh
Horus
Inscription Language:
Hieroglyphic
Height:
148 cm
Width:
41 cm
Depth:
24 cm
Credit Line:
Distribution from the Egypt Exploration Fund, 1900
Other Number:
AES 1695 - AES

Description
Stela of King Qa'a of black quartzite inscribed with the Horus name of the King. This stela is decorated with a serekh (a rectangle with paneled lower half) surmounted by an image of the falcon god Horus. The Horus-name was the oldest element of the pharaoh's titulary and associated him with the falcon god. The two large pieces of this stela were discovered at Abydos during separate excavations of the Early Dynastic royal cemetery. The fragments were reunited at Penn Museum in 1903.
Current & Past Exhibitions:
Bibliography:
You may also be interested in these objects:
---
Report problems and issues to digitalmedia@pennmuseum.org.