Guide to the Mesoamerican Gallery at the University of Pennsylvania Museum of Archaeology and Anthropology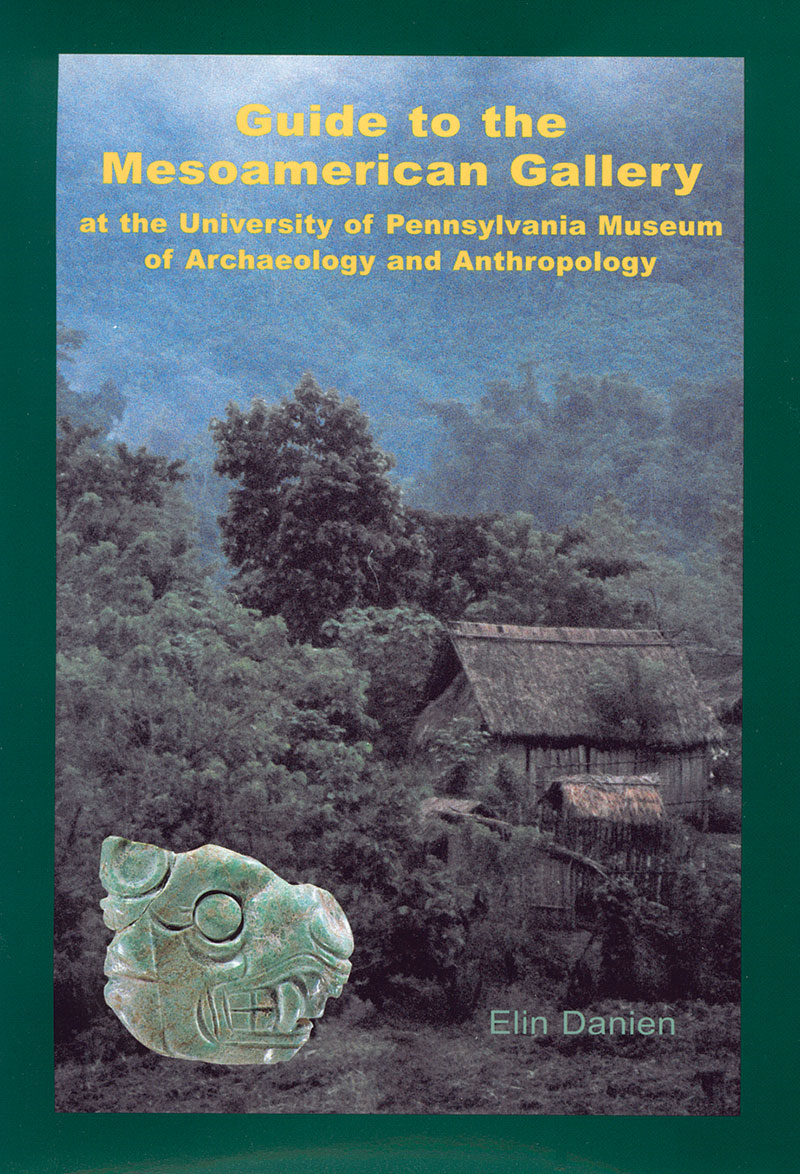 The University Museum has been involved in Mesoamerican archaeology for more than a century. Its collections include material from northern Mexico to Costa Rica and represent all of the major cultures of the region. This guide allows the visitor to gain on-site understanding and the off-site reader to grasp how the Museum's collections fit into current archaeological theory.

The text underscores some of the pan-Mesoamerican aspects of pre-Columbian peoples and the way each group interpreted underlying similarities to create individual customs and beliefs, burials and caches, beauty and adornment.

The guide focuses on the unique aspects of the collection, much of it stemming from the Museum's own excavations, including eight large carved limestone monuments from its historic early excavations at Piedras Negras, Guatemala (1931-39) and Caracol, Belize (1951-53), the only group of original Maya monuments on display in an American museum. The inscriptions on these monuments are reproduced in detail, accompanied by translations and explanations drawing on the latest epigraphic research.

Also included are important pieces from the Guatemala highlands; figurines and carvings collected in the early nineteenth century by the U.S. ambassador to Mexico; as well as significant material from Central America, including the famous carved alabaster vases from the Uloa Valley in Honduras.