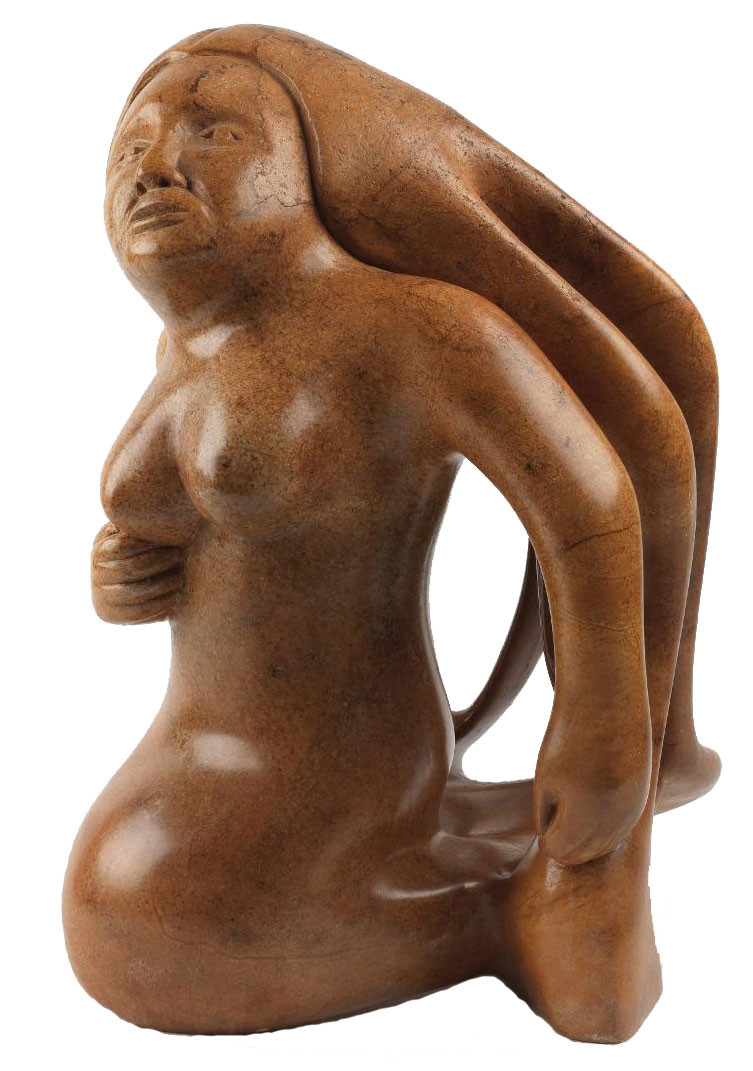 Gallery at-a-glance
Gain a new understanding of the first inhabitants of this land through more than 200 remarkable objects alongside contemporary Native American perspectives.
Hear powerful stories of Native American successes in achieving independence as sovereign, self-governing nations.
At multimedia stations, engage with audio and video clips of contemporary Native Americans speaking of the many ways in which they maintain their religious, political, linguistic, and artistic independence.
Overview
Native American Voices invites visitors to leave preconceptions behind and discover a living tapestry of Nations with distinct histories and unexpected identities. Through new and old objects, video and audio recordings, and digital interactive opportunities, this exhibition allows visitors to develop a new understanding of the original inhabitants of this land, as told through Native American voices.
The gallery is organized around four contemporary topics that hold importance for many Native American and Canadian First Nations peoples today: local Nations, sacred places, continuing celebrations, and new initiatives. Before the arrival of Europeans, the Delaware Valley was home to the Lenape people. Many of the original Lenape families moved west to avoid Europeans, but a few remained, hiding their true Native identities to outsiders for many years in order to survive. Many communities have lost access to the lands where their ancestors once lived and continue to fight for the right to access their sacred lands today. Native communities mark the seasons with important public celebrations that renew and strengthen their identities. These events honor long-held traditions and help pass those traditions on to the next generation. Native American activism is changing government policies to support tribal self-governance and making economic and social gains to help maintain their identities.
The Museum's North American collection includes approximately 120,000 archaeological objects and 40,000 ethnographic objects. Many of these were excavated or collected by Penn anthropologists and archaeologists in the late 19th through the mid-20th centuries. Other ethnographic items were donated to the collection. The Louis Shotridge Digital Archive was created in 2010 to make the Tlingit collections from southeastern Alaska acquired by Louis Shotridge, the Museum's first indigenous Curator, accessible to the public.
Highlighted Objects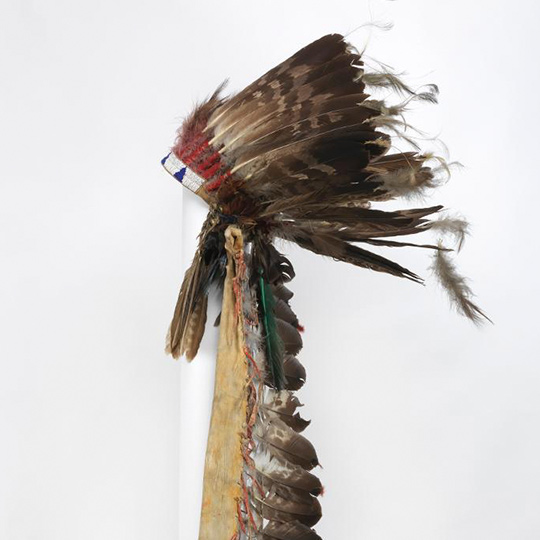 War Bonnet
The first thing visitors see as they enter Native American Voices from the Main Entrance, this Sioux headdress, or war bonnet, is a powerful symbol of Native American identity. It was made around 1890 in North or South Dakota and would have been worn by a high-ranking Plains Indian warrior. Today, eagle-feathered headdresses are still worn to honor great leaders on the most solemn of occasions.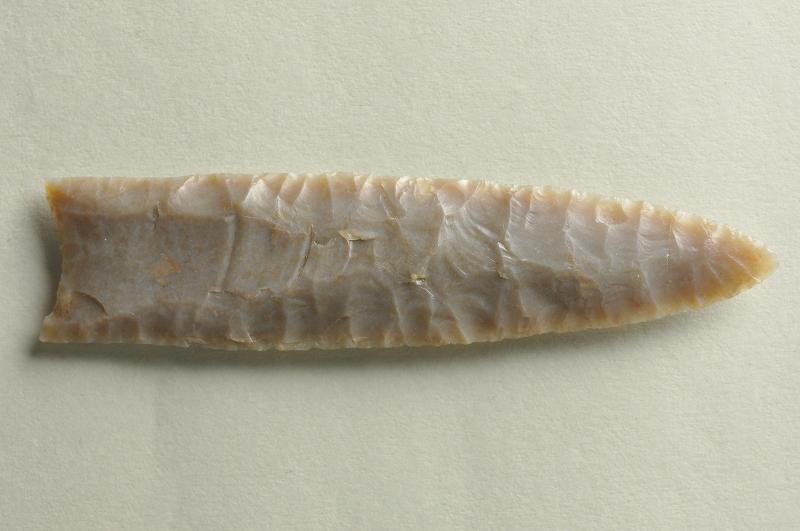 Clovis Projectile Point
This is one of the oldest objects in the Museum's collections. In the 1930s, Penn archaeologists discovered hundreds of ancient stone and bone tools near Clovis, New Mexico. The stone spear tips, known today as "Clovis points," were made by hunters from the area starting around 11,050 BCE. These discoveries confirmed that Native peoples inhabited North America at least 13,000 years ago.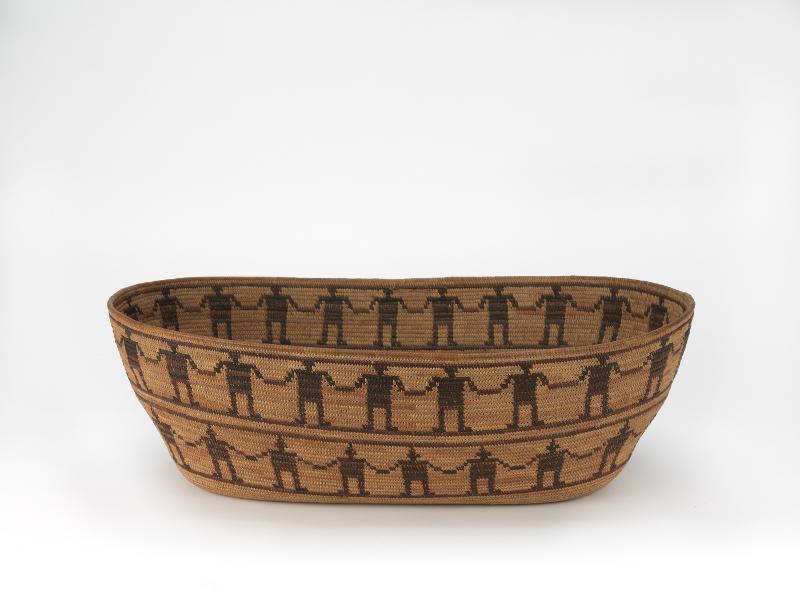 Mary Buckskin Basket
An artist named Mary Buckskin from the Mono culture in central California made this basket from native plants in the early 20th century. It shows two rows of figures holding hands and is one of several Mono baskets, all woven with clear and intricate patterns, in the Museum's collection.