We are grateful for our corporate partners whose support helps us to promote cross-cultural understanding through our exhibitions and programs. As one of the premier cultural institutions in the Greater Philadelphia Region and internationally renowned for its stellar collection of ancient objects from around the world, the Penn Museum is an ideal partner for companies seeking to demonstrate their support of Philadelphia's cultural community in a meaningful and highly visible manner. Learn about the ways your company can support the Penn Museum: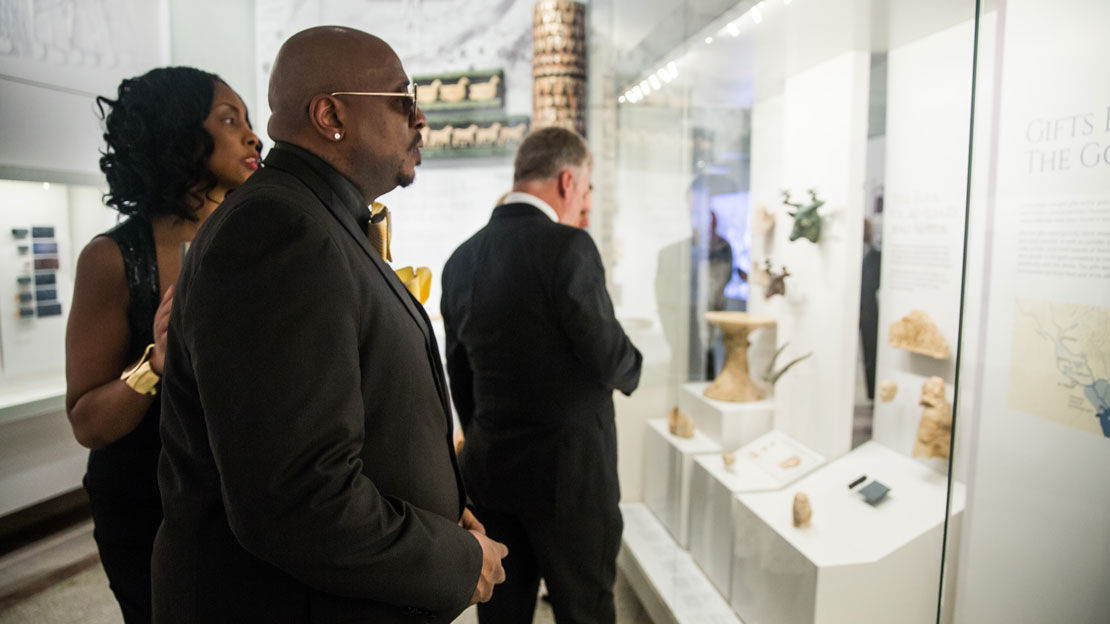 Corporate Sponsorship
Corporate sponsors of our exhibitions, programs and events connect today's audiences to ancient and global societies. Sponsorship opportunities are available at various levels and offer a wide range of benefits, including co-branding and exclusive access to access to the Museum's collections, galleries and scholars.
Ongoing sponsorship opportunities at the Penn Museum include:
Exhibitions that draw large and diverse crowds from the Greater Philadelphia Region and Northeast Corridor, as well as significant media attention;
Free school trips to the Penn Museum, providing guided tours and hands-on workshops for K–12 students from Philadelphia schools;
Popular public events including World Culture Days, Summer Nights music series, 40 Winks with the Sphinx sleepover program, and changing annual lecture series—all created to celebrate and promote awareness of the world's cultures.
---
Educational Improvement Tax Credit (EITC)
The Penn Museum is an approved Educational Improvement Organization through the Pennsylvania Educational Improvement Tax Credit Program (EITC). This designation recognizes our learning programs as enhancing the curriculum of public schools.
Eligible businesses who support free access for students to the Penn Museum may qualify for a tax credit equal up to 90% of their contribution. Thanks to the support of our donors, each year thousands of students in Philadelphia have free access to our world-renowned collection and educational resources that enrich classroom learning about ancient civilizations and modern world cultures.
The application and additional information on the program can be found on the Department of Community & Economic Development's website.
---
For more information, please contact Prithi Chandra, Senior Associate Director, Corporate & Foundation Relations, at 215.898.6733 or This email address is being protected from spambots. You need JavaScript enabled to view it..