Powered by Penn Medicine
Penn Museum
Wednesday, Jan. 3, 5:00 pm - 8:00 pm ET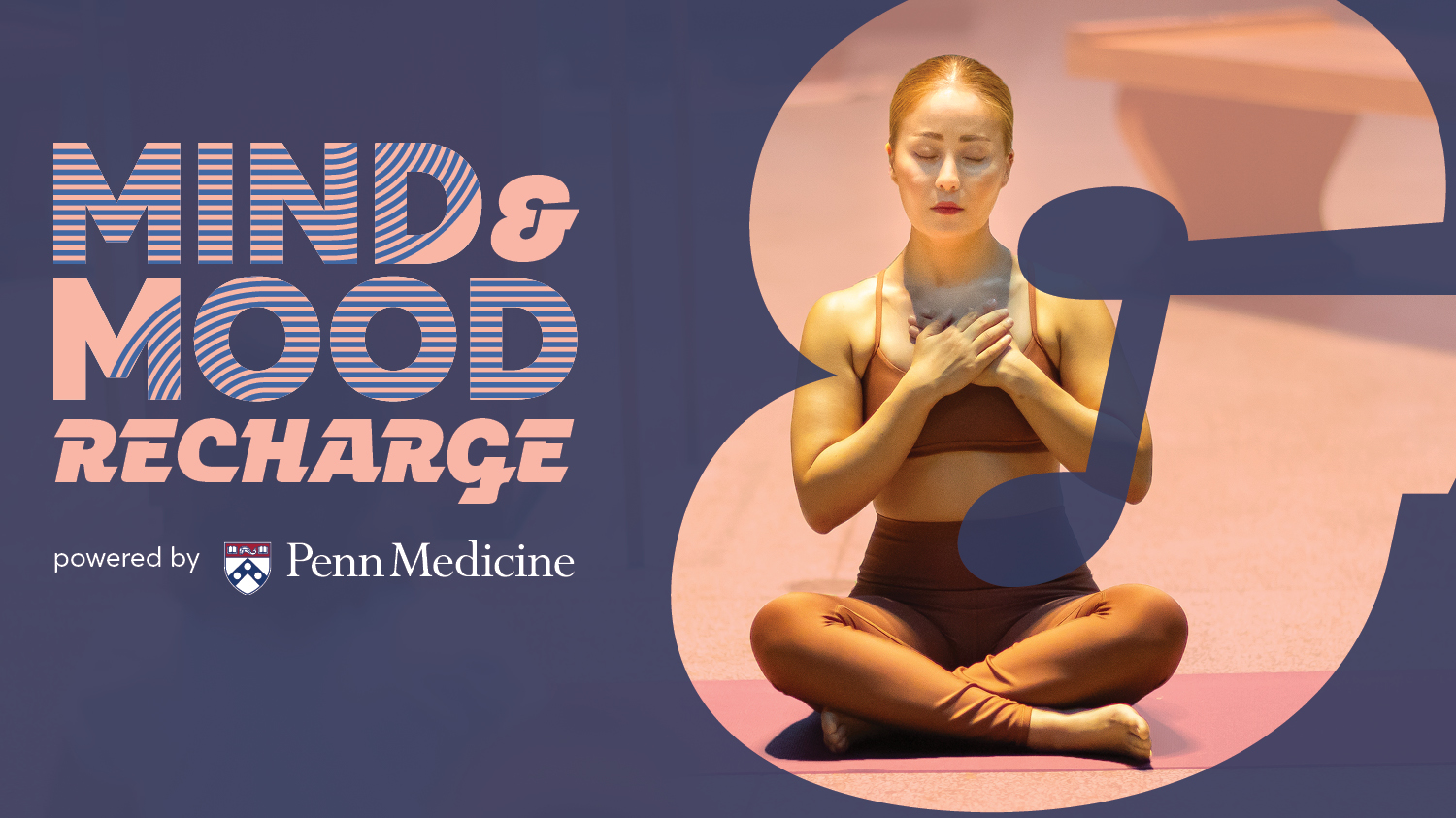 First Wednesdays, our galleries and gardens transform into a sanctuary of self-care. Mind & Mood Recharge is a chance to hit pause on the hustle and bustle of a busy week with multi-sensory moments to recharge and rejuvenate.
Get your monthly dose of wellness Wednesday in our galleries with an uplifting array of health-centric happenings including a botanical bar, wellness marketplace, and a monthly rotation of all-levels wellness activities from local practitioners of yoga, meditation, expressive arts, and more.
6:00 pm: Yoga Class with Three Queens Yoga
An all-levels class brought to you by Three Queens Yoga whose studio practice is grounded in equity, social justice, and community. Their founding philosophy seeks to make yoga accessible and inclusive to diverse communities in Philadelphia.
7:00 pm: Healing Sound Bath Meditation
Experience a deeply relaxing and meditative journey of healing and self-discovery led by Eunmi Chang, a 250HR Certified Sound Healer and registered yoga instructor. Everything in the universe, including the human body, is composed of vibrations. This Healing Sound Bath Meditation will involve Tibetan singing bowls believed to stimulate the immune system and promote changes in brain waves. Deeply connected to her traditional Buddhist upbringing, Eunmi will guide you to attune to these vibrations, achieving profound relaxation and a deep sense of peace and well-being.
* No experience necessary. A limited supply of yoga mats will be provided. Attendees are encouraged to BYO mats.
Get Tickets
Recharge Your Way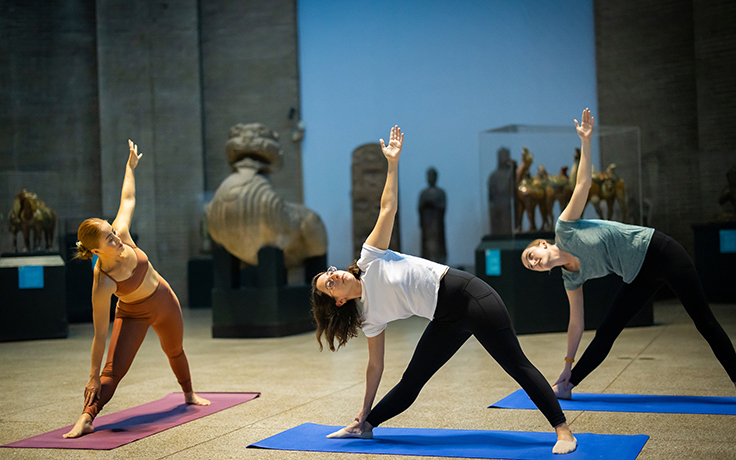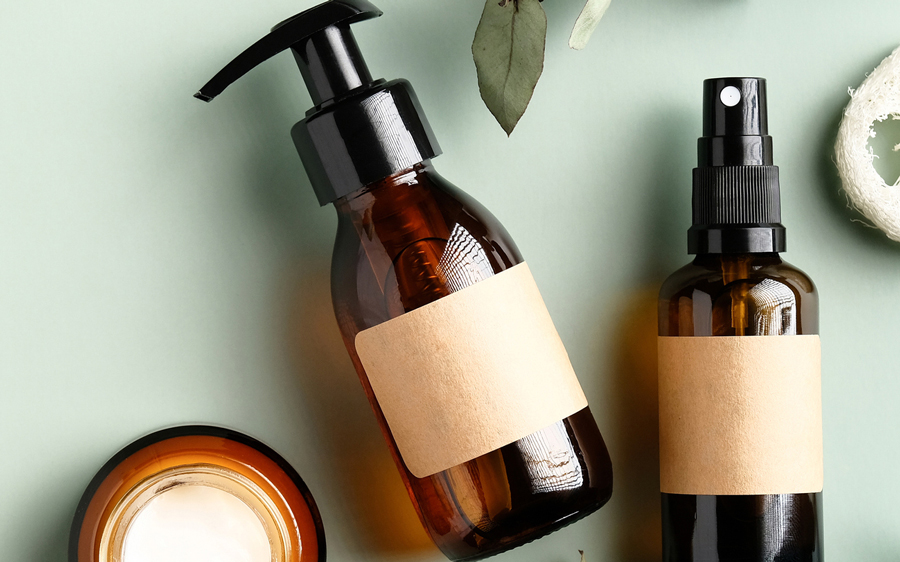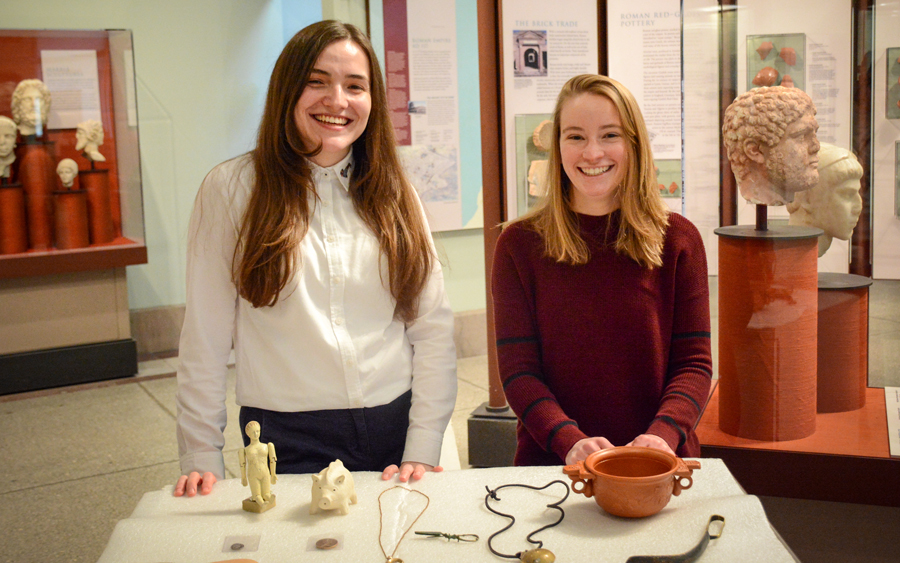 Unwind with an all-levels yoga class in our galleries. BYO mat, a limited number of yoga mats will be available.
Treat yourself to herb-infused cocktails, mocktails, and light bites at the Botanical Bar.
Get your steps in exploring artifacts related to healing through 10,000 years of history, including this wedjat eye amulet, believed to be the ancient origins of the modern Rx symbol.
Shop for gifts, crafts, and services offered by local small businesses.
Drop into the Mind & Mood Member Zone, where curators and keepers share a selection of artifacts from storage that are related to health and wellness through the ages. Members are encouraged to register in advance.
First Wednesdays
Join us first Wednesdays, November-March for a monthly rotation of wellness activities for all levels from local practitioners of yoga, meditation, expressive arts. No experience necessary.
Media Sponsor
24-01-03