Signs, Symbols, and Secrets of Ancient Writing
Live Online
Tuesdays, Nov. 7 - Dec. 5, 6:30 pm - 8:00 pm ET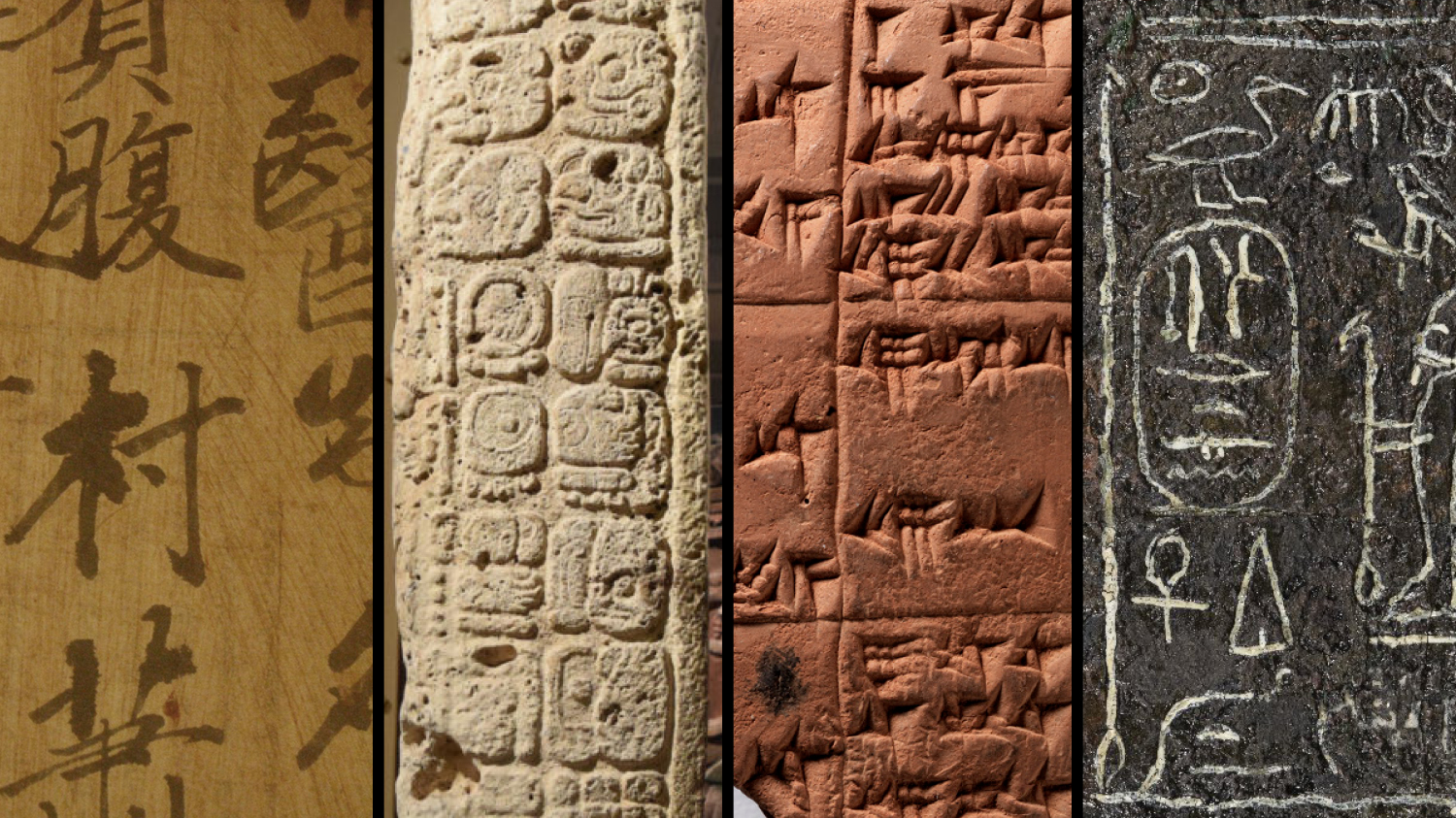 Cultivate your curiosity about ancient history, exciting excavations, and cultural heritage connected to the Penn Museum's unparalleled collection and research. This Deep Dig course consists of five live virtual classes led by a stellar lineup of Penn Museum experts. You'll also have access to digital readings, online archival research, and videos. No archaeology or anthropology background required; just bring your love for lifelong learning!
Explore the evolution, cultural significance, and decipherment of four writing systems: Egyptian hieroglyphs, Maya glyphs, ancient Chinese script, and Cuneiform. Together, we will embark on an exploration of how these remarkable systems of symbols conveyed language, served as conduits of information, and encapsulated the essence of diverse cultures and their histories.
Week 1: Introduction to Ancient Writing Systems
Starting with a thought-provoking comparative lecture given by Williams Director, Chris Woods, we'll examine similarities and distinctions between these ancient writing systems. Discover the shared principles of communication, the diversity in symbolic representation, and the cultural contexts that influenced their evolution.
Week 2: Maya Glyphs
Traverse the dense rainforests of Central America with Dr. Simon Martin, where we'll unravel the mysteries of Maya glyphs. Explore the intricate combination of logograms and syllabic signs and learn about the fascinating narratives preserved on ancient stelae and codices. You'll also learn how we came to understand this complex script.
Week 3: Ancient Chinese Script
Dr. Adam Smith takes us to ancient China, where we'll encounter one of the world's most enduring writing systems. Discover the evolution of Chinese characters from early carvings on animal bones to the simplified Chinese writing in use today. We'll delve into the rich literary heritage and cultural significance of Chinese script, which is still in use today.
Week 4: Cuneiform
Dr. Stephen Tinney brings us to the cradle of civilization, Mesopotamia, where cuneiform reigned supreme. Uncover the wedge-shaped script imprinted on clay tablets that preserved ancient Sumerian, Babylonian, and Assyrian languages. We'll reflect on the profound impact of cuneiform on law, literature, and scholarly traditions.
Week 5: Hieroglyphs
Our journey ends with hieroglyphs, the enigmatic writing system of the ancient Egyptians. Join Dr. Kevin Cahail to learn about the symbolic nature of hieroglyphs and their role in religious rituals, monumental inscriptions, and historical records. We'll also explore how scholars finally unlocked the secrets of this once-undecipherable script
Don't miss this incredible journey of human expression connecting us throughout the ages.
Speakers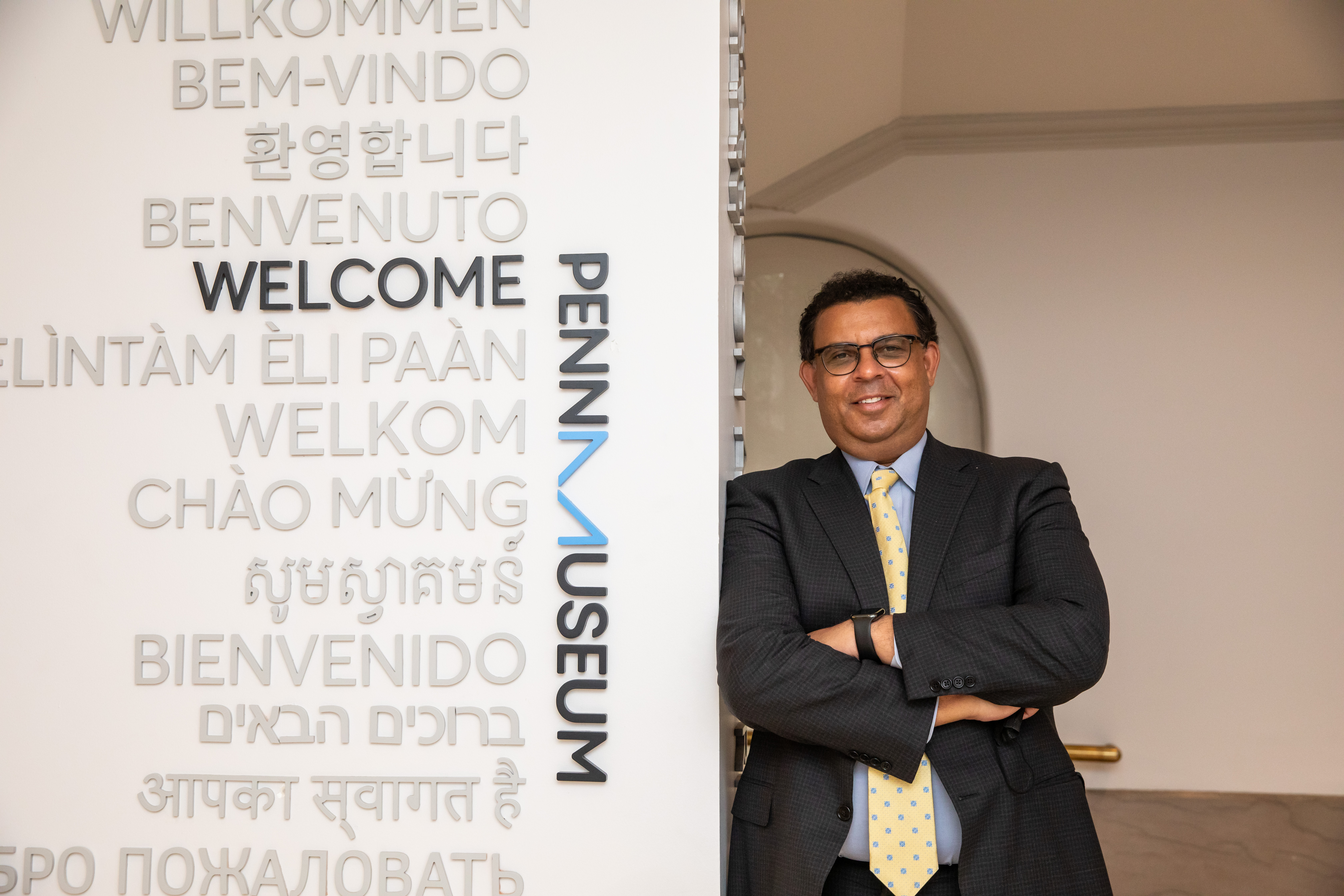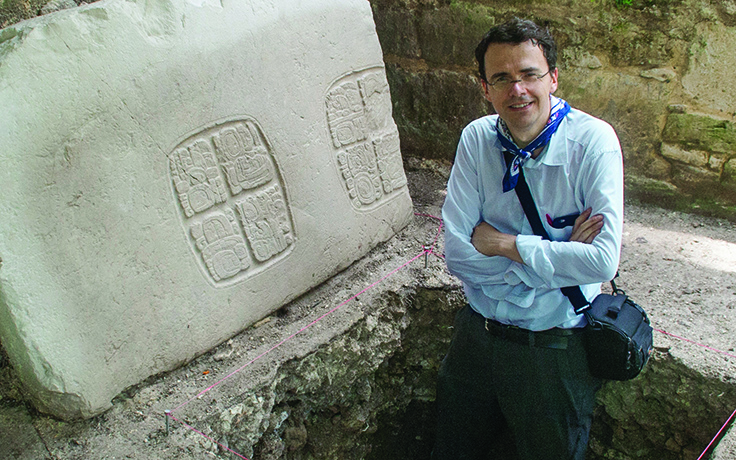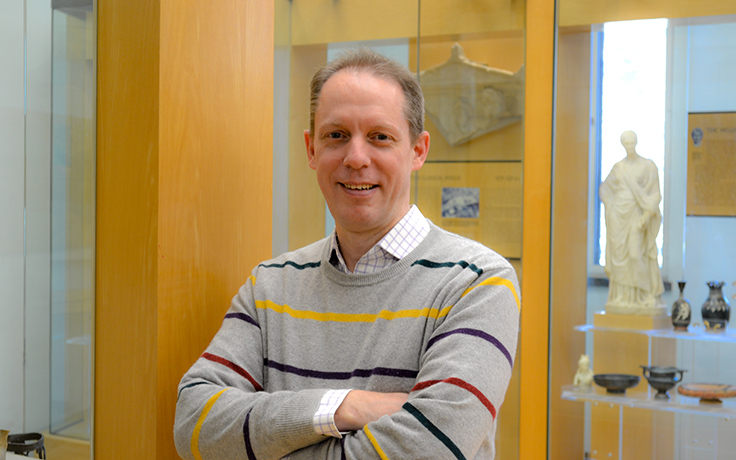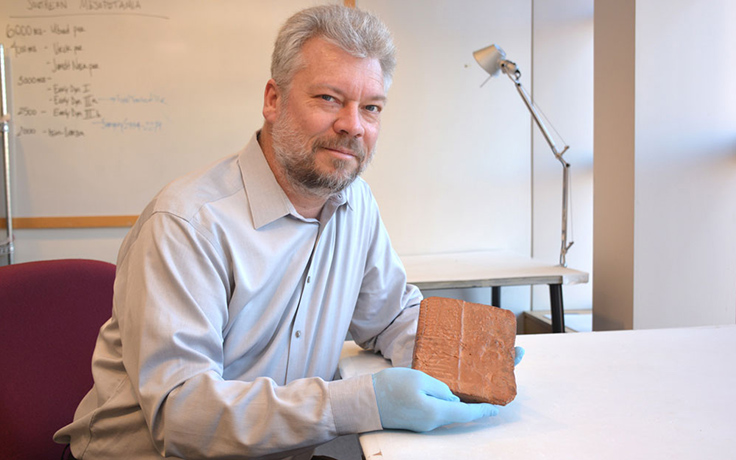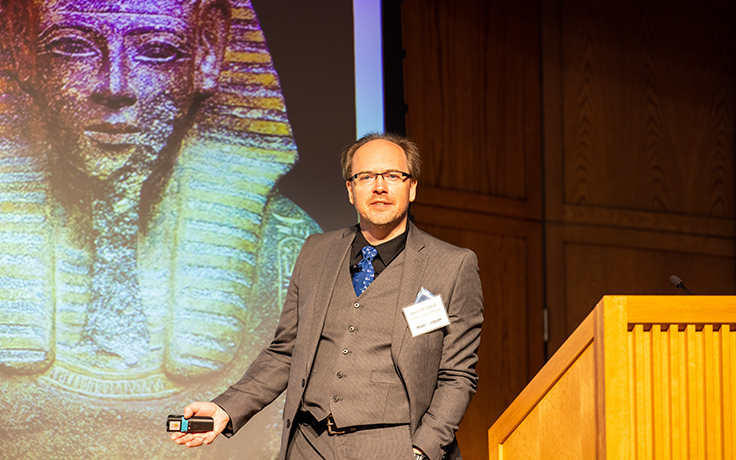 Chris Woods, Ph.D. is the Williams Director of the Penn Museum. Previously Professor of Sumerology at the University of Chicago and director of the Oriental Institute, he was also editor-in-chief of the Journal of Near Eastern Studies from 2009 to 2020 and has published a wide range of scholarly books and articles, spanning topics including Sumerian language and writing and the origin and development of writing and writing systems.
Simon Martin, Ph.D., Associate Curator in the American Section, is a political anthropologist and specialist in Maya hieroglyphic writing. He has appeared in a number of television programs, including "Cracking the Maya Code" for NOVA/PBS and "Lost Treasures of the Snake Kings" for the National Geographic Channel.
Adam Smith, Ph.D., Associate Curator in the Asian Section. His area of primary research is in Chinese paleography and excavated texts, and the areas of material culture represented in our Asian Section collections.
Stephen J. Tinney, Ph.D., Associate Curator of the Babylonian Section and Deputy Director of the Penn Museum, is director of the Pennsylvania Sumerian Dictionary Project. His research interests include all aspects of Sumerian language, literature, and culture. Much of his current work is devoted to developing and publishing Sumerian texts and analyzing and presenting the Sumerian language.
Kevin Cahail, Ph.D., is the Collections Manager of the Egyptian Section. He has been a part of the Penn Museum's South Abydos Project since 2008. He received his Ph.D. in Egyptology from Penn, and his dissertation was the result of three field seasons excavating tombs of royal and non-royal individuals. In addition to his current work on the Palace of Merenptah, his research interests also include funerary archaeology of the Middle and New Kingdoms.
23-11-07