Penn Student Vote Making Workshop
Penn Museum
Thursday, Apr. 4, 6:00 pm - 8:00 pm ET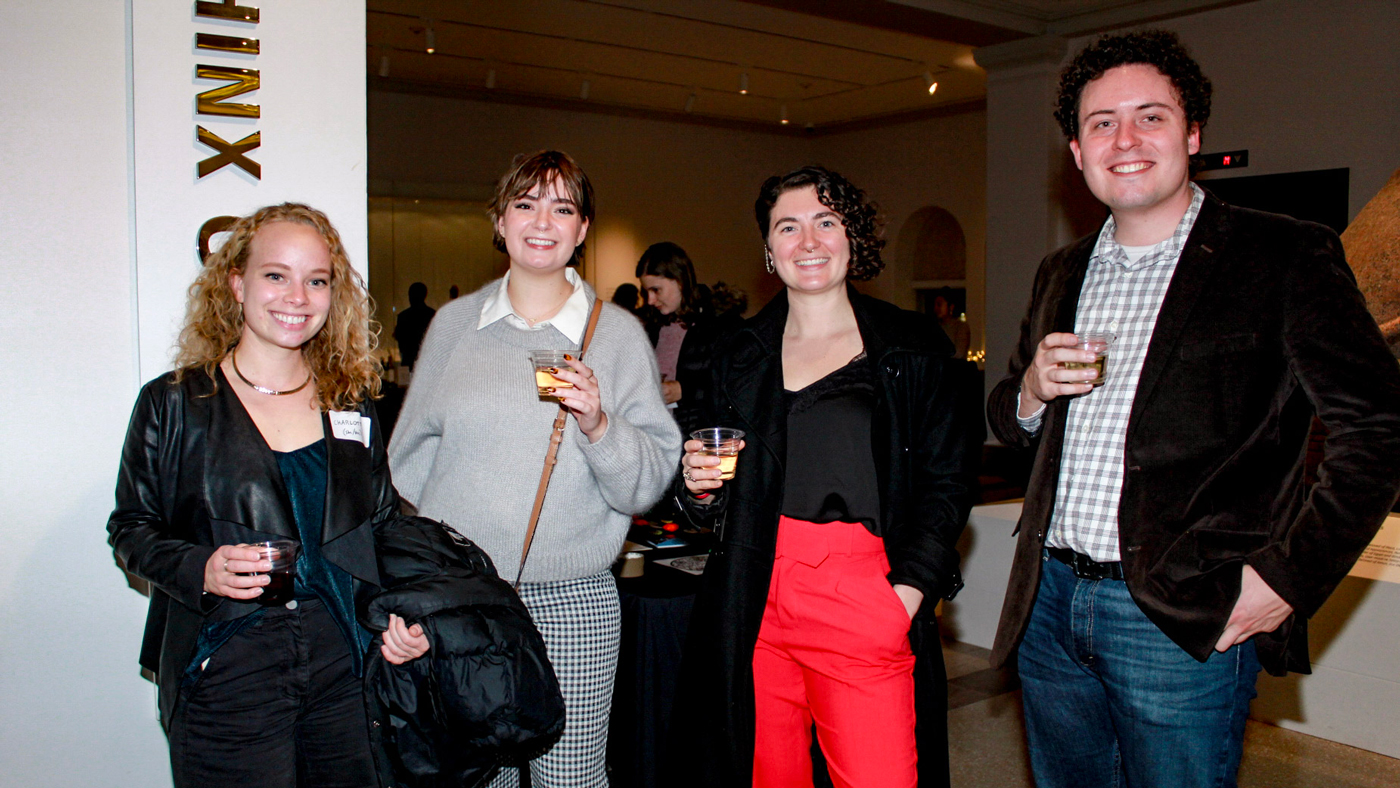 Making Workshops are Museum-sponsored events that encourage Penn undergraduate and graduate students to become more familiar with the Museum's collection by getting their hands involved. These events provide a fun and educational setting to promote social interaction and engage students with artifacts and ethnographic objects. Create something related to the objects or theme of the night!
Empowering student voices, the Penn Museum is implementing a voting system for the last Making Workshop of the year. By allowing students to vote on the workshop topic, we prioritize their interests and preferences, fostering engagement and ownership in their learning experience. This inclusive approach ensures that the final workshop aligns with the diverse interests of our student body, creating an enriching and student-centered educational environment. Vote for one of the three options below:
Steeped: Behind the Senses of Tasting Tea will explore the chemical interactions involved with tasting tea. Afterwards, students will see objects from the Museum's collection that speak to this cross-cultural practice, try out some tea tasting, and create their own tea blends to take home!
Sniff: Perfumed Oils of the Ancient World will have students make their own perfumed oils to take home and see objects related to ancient perfume from the Penn Museum collection!
In the Weaving Workshop, students will experience brilliantly colorful textiles created by master weavers from the Navajo, Tewa, and other peoples of the American Southwest! After learning about the history and ongoing traditions of weaving in Native American communities & issues surrounding cultural appropriation of indigenous heritage, students will leave with their own uniquely woven textile to hang.
Learn More
Free and open to all Penn students, materials and dinner provided.
24-04-04