Egypt Gallery Tours
See it Before It Closes
Available Throughout October
2:00 pm - 3:00 pm ET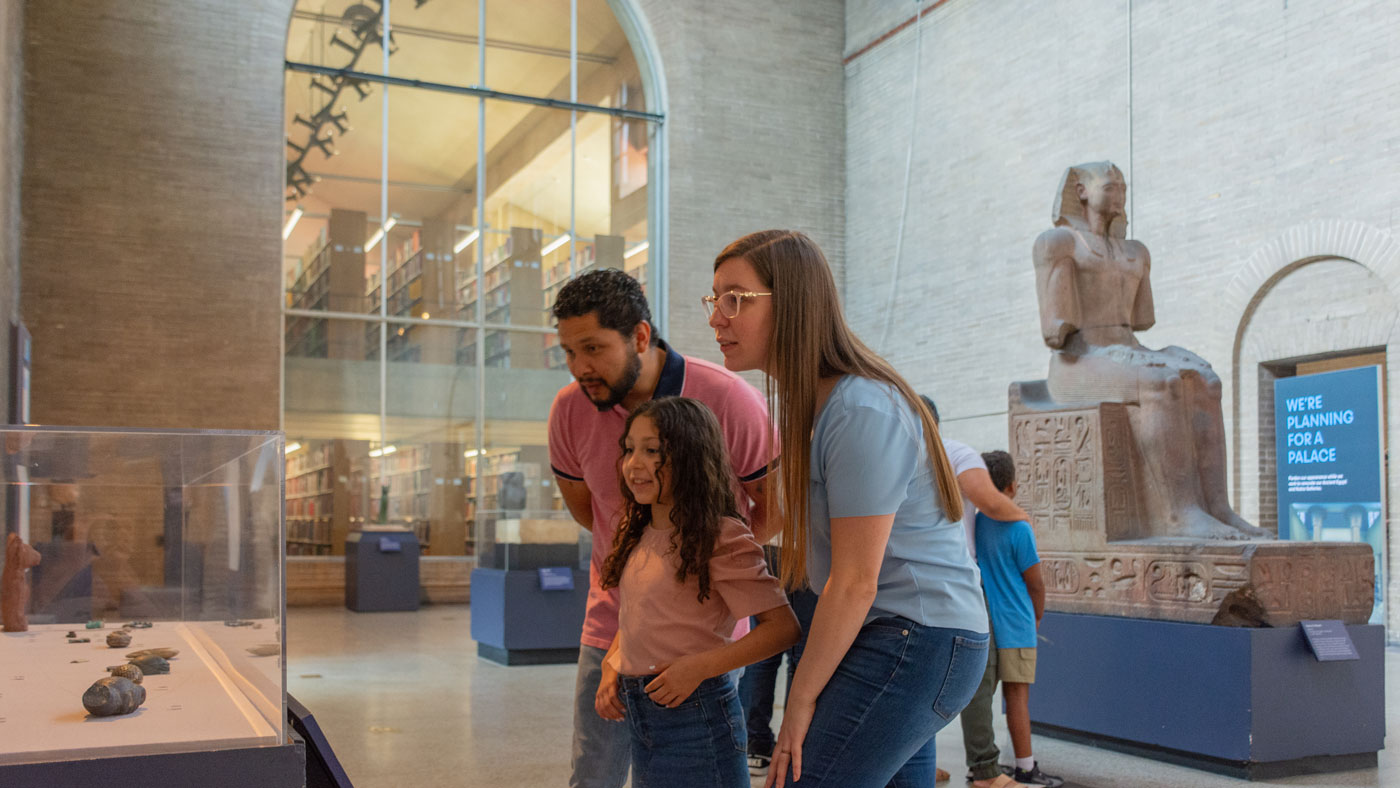 We are planning for a palace! Monumental changes are coming to the Museum as we get ready to begin the largest renovation in the Penn Museum's 136-year-history—reimagined Ancient and Nubia Galleries.
To make way to for this multi-year transformation, the current Egypt Gallery will close to the public starting November 6, 2023. Don't miss this opportunity to explore the extraordinary world of the pharaohs and the timeless cultural legacy of ancient Egypt and Nubia.
The current gallery highlights a remarkable collection of statues, reliefs, and intricate artifacts, providing insight into the art, religion, and daily practices of the ancient Egyptians.
Through this 60-minute guided tour, learn the secrets of hieroglyphs - ancient script that was both an art form and mode of communication. Learn the rituals that surrounded life, death, and the afterlife, and unravel the layers of symbolism hidden within each artifact.
Available Tour Dates
Limited availability per tour. Reserve your spot today for an unforgettable journey that will enrich your understanding of history, culture, and human ingenuity.
23-10-07