Mission Statement
Named after Clio, the Greek Muse of history. Our goal is to give students a platform within the Museum where they can enhance and strengthen their undergraduate experience through the Penn Museum's many resources. Clio brings together students who share a common interest in and appreciation for museums, culture, and art. Members will gain a greater understanding of world cultures, arts and culture professions, and the museum field.
Members can train to become Museum docents, volunteer for Museum programming, participate in behind the scenes tours of Museum collections, learn object-based teaching, invite guest speakers, organize events for students, and attend Clio-sponsored visits to other museums. Learn more here.
To stay up to date on what's happening for students at the Museum, follow the Penn Museum student page on Facebook.
---
What We Do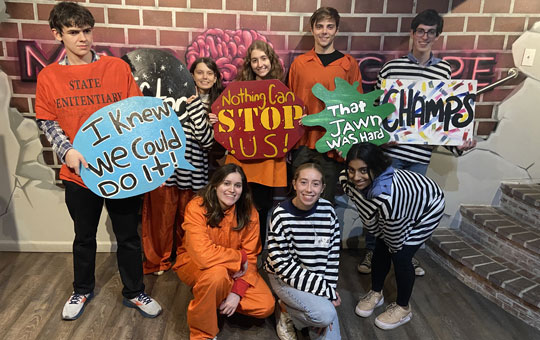 Are You Ready for Escape the Museum?
Themed after an "Escape the Room," students have the opportunity to solve clues, answer riddles, and unlock secrets to help them escape from one gallery to the next while simultaneously navigating the Museum!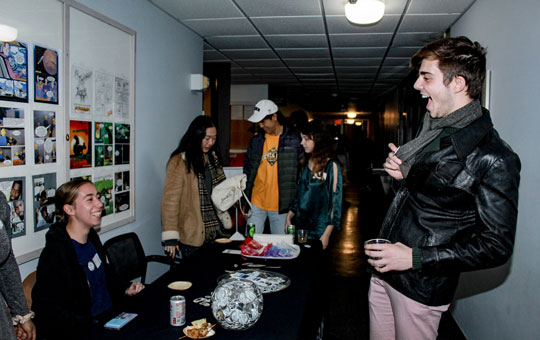 Dive into the Depths with Storage Tours
Clio Members have the rare opportunity to see behind-the-scenes collections in our deepest areas of Museum storage. Usually paired with a pizza party, Clio gets a guided tour by keepers in sections not usually seen by the public, such as Oceania, Asia, and American.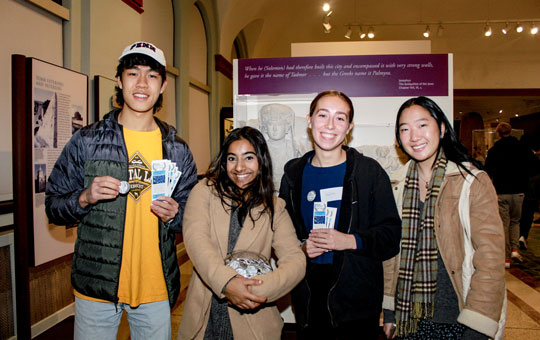 Give Gallery Tours
Do you have a favorite gallery or object in the Museum? Want to share your knowledge with others? Clio gives you the opportunity to learn about objects in our collection and present your tours to other students and guests! Train on our Daily Dig program to learn how to give exciting tours in the galleries.
---