Pachacamac, The Oracle of the Ancient Andes
Live Online
Thursdays, Dec. 7 - Jan. 4, 6:30 pm - 8:00 pm ET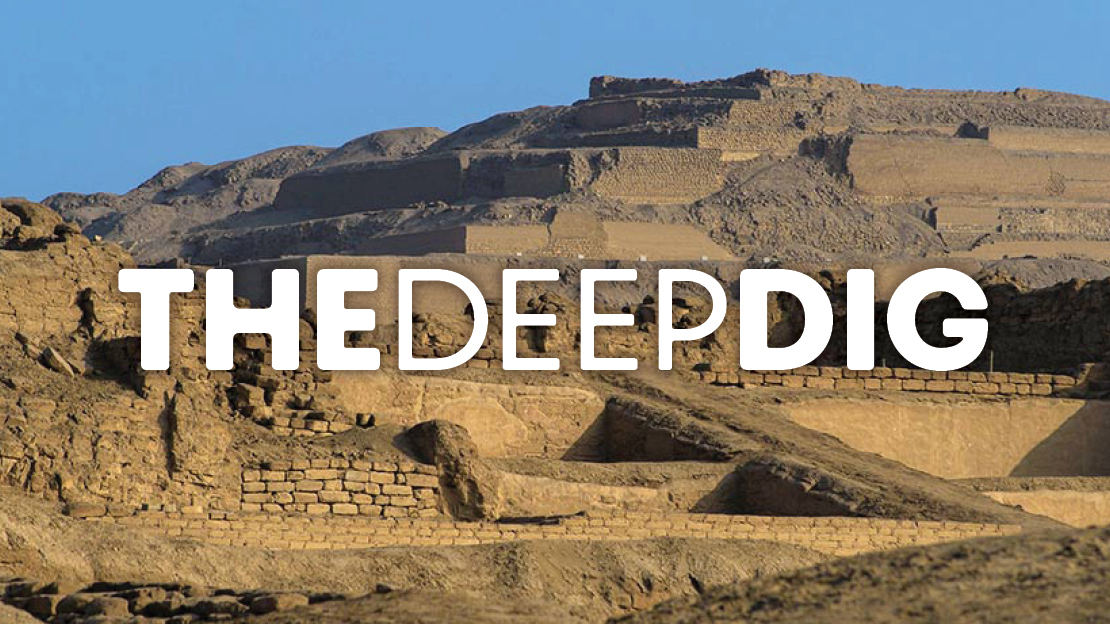 Cultivate your curiosity about ancient history, exciting excavations, and cultural heritage connected to the Penn Museum's unparalleled collection and research. Each Deep Dig course consists of four live virtual classes led by Penn faculty and scholars, as well as other experts in the field, and includes access to digital readings, online archival research, and videos. No archaeology or anthropology background required; just bring your love for lifelong learning!
For a thousand years before the arrival of the Spanish in South America, the site of Pachacamac near Lima, Peru, flourished at the place where desert and ocean meet. People traveled from across the Andean region to consult the idol of the god Pachacamac, known as the "earth-maker." They built houses, held feasts, and made offerings in temples, and many were even buried in the vast grave fields on the edge of the ceremonial center.
The Inka claimed the site—and all its cultural and supernatural importance—as their own when they conquered the area in the late 15th century. Only 50 years later, they were overthrown by the arrival of the Spanish. The conquistador Francisco Pizarro sent his brother Hernando to Pachacamac to destroy the famous idol and defile the temples as part of a larger plan to undermine indigenous religious practices. After its looting and destruction, Pachacamac was gradually buried under the desert sands until it caught the interest of archaeologists in the late 19th century. Since then, the site has been almost continuously under excavation, and now it represents one of the most important archaeological sites in the Andes.
This in-depth course covers the history of the site of Pachacamac. Explore how the site went from an important ancient Andean pilgrimage center to a Spanish occupation in the 16th century to an invaluable Penn Museum excavation site in the late 19th century. Each week we will ask what the many people who came to Pachacamac—pilgrims, conquistadors, archaeologists, tourists—found when they arrived, and what their discoveries tell us about the history of human activity in this area over the millennia. Together, we will draw from the Penn Museum's archival and archaeological collections to investigate this ancient site.
About the Instructor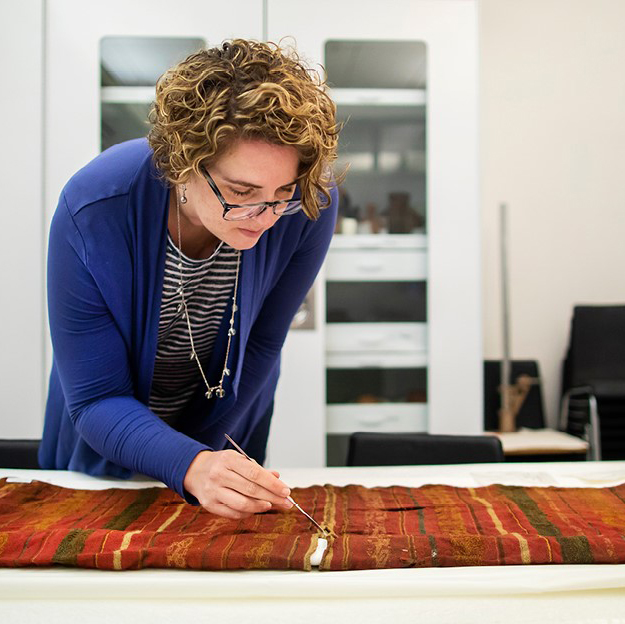 Anne Tiballi, Ph.D.
Anne Tiballi, Ph.D., received her Ph.D. in Andean archaeology from Binghamton University, and conducted her dissertation research on the Inka-period site of Pachacamac at the Penn Museum. Her research interests center on human interactions with technology, textile analysis, and craft production and identity.
Explore More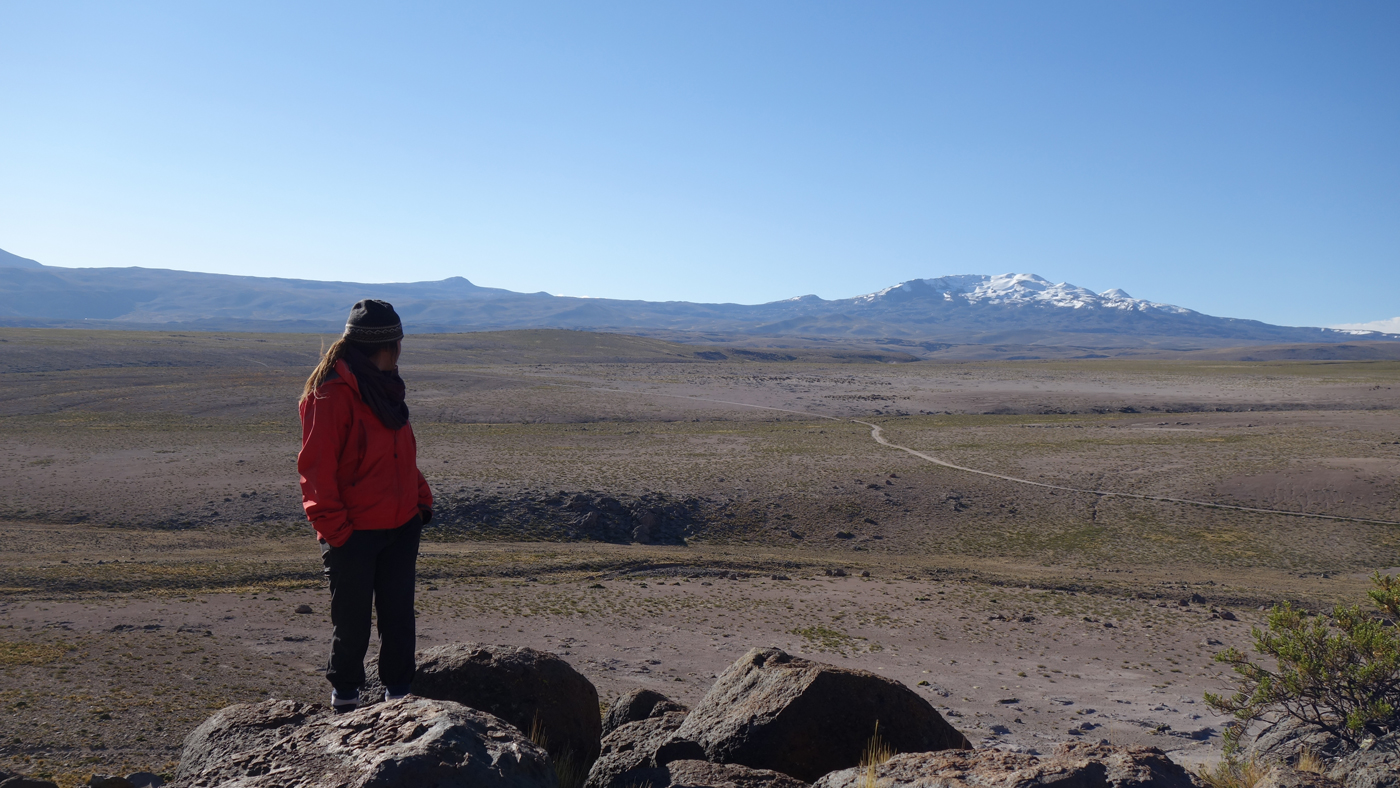 Lecture
March 6, 7:00 - 8:30 PM
Earliest Hunters in the Mountains of South America
Dr. Katherine Moore will detail her 2023 trip to the Andean mountains and share her work with archaeological collections, landscapes, and local communities in Peru.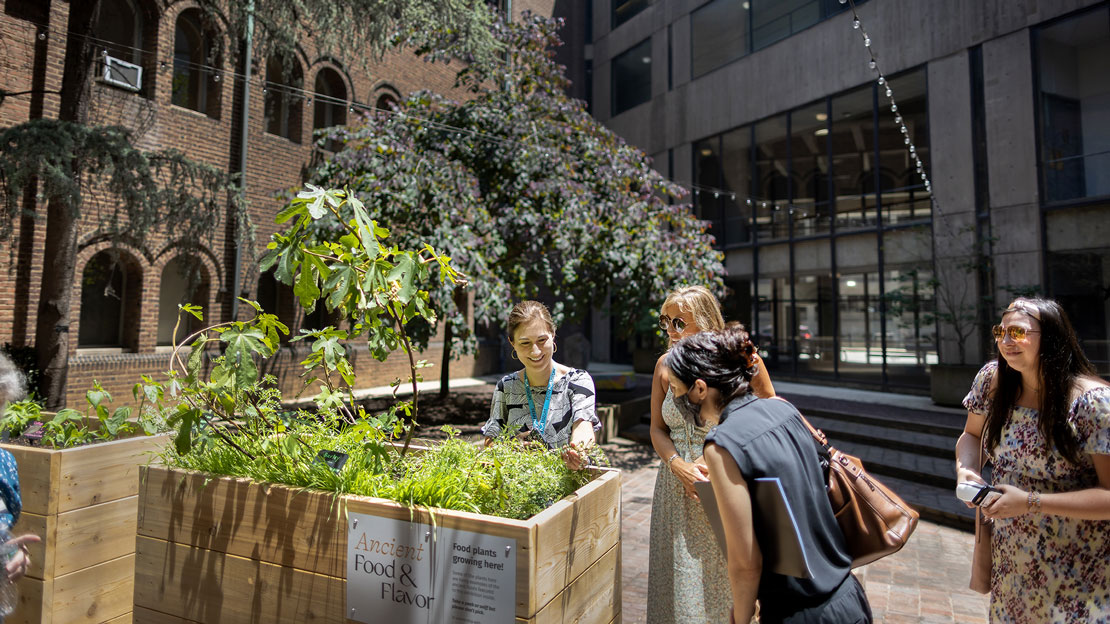 Special Exhibition
Now On View
Find out what ancient people were growing, eating, and drinking based on evidence left behind at three archaeological sites in present-day Switzerland, Jordan, and Peru.
23-12-07