Powered by Penn Medicine
Penn Museum
Wednesday, Dec. 6, 5:00 pm - 8:00 pm ET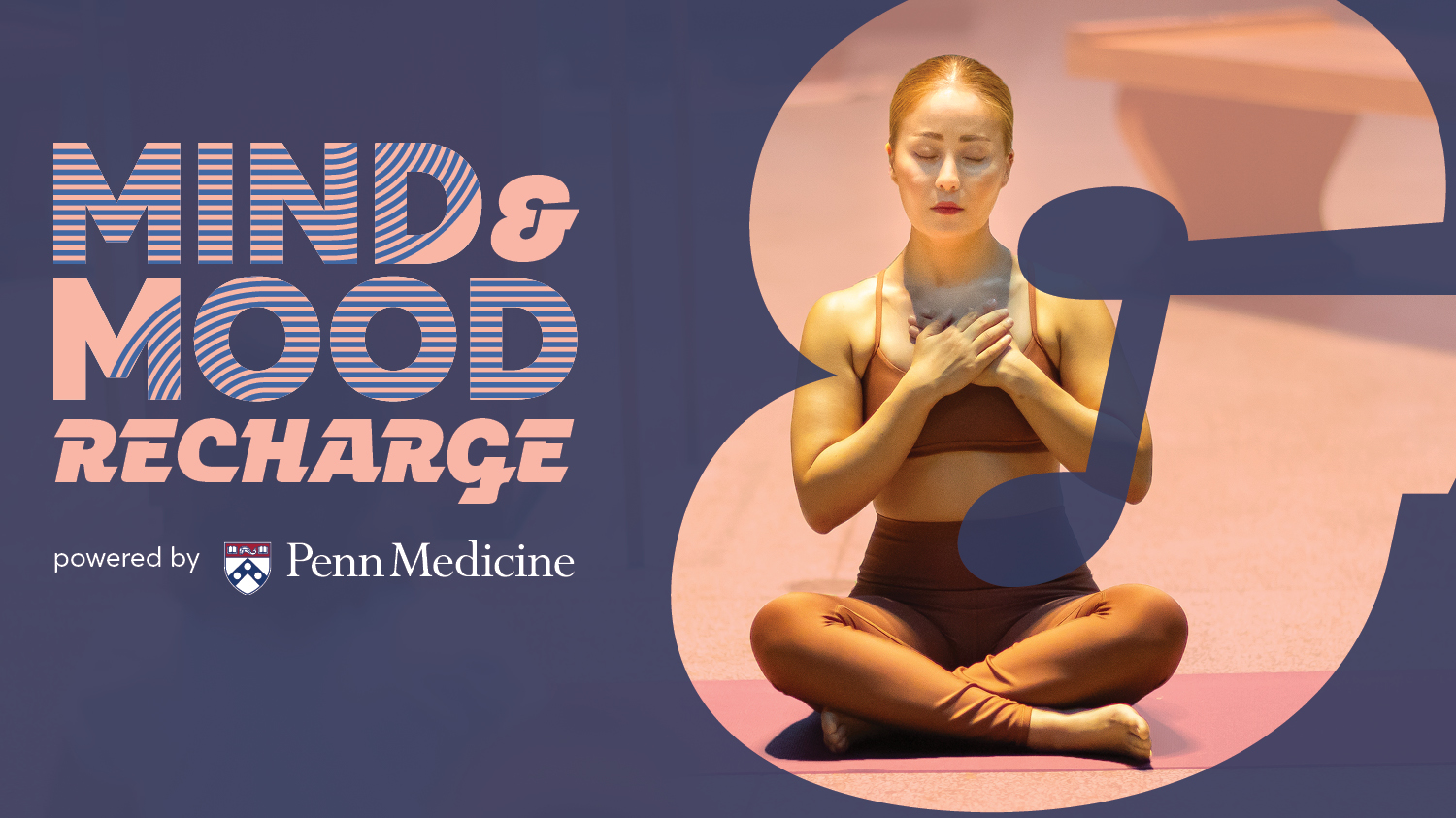 First Wednesdays, our galleries and gardens transform into a sanctuary of self-care. Mind & Mood Recharge is a chance to hit pause on the hustle and bustle of a busy week with multi-sensory moments to recharge and rejuvenate.
Get your monthly dose of wellness Wednesday in our galleries with an uplifting array of health- centric happenings including a botanical bar, wellness marketplace, and a monthly rotation of all-levels wellness activities from local practitioners of yoga, meditation, expressive arts, and more.
5:30 & 6:15 pm: Yoga Class with Eunmi's Sound Healing & Yoga
Space is limited. On-site registration for the classes will begin at 5:00 pm.
Eunmi Chang, certified in restorative yoga and sound healing, leads an all-levels vinyasa class. Deeply connected to her traditional Buddhist upbringing, Eunmi will lead a style of yoga that links movement and breath to attain balance in our body, mind, and soul. Vinyasa translates from Sanskrit as: "to place in a special way." No experience necessary. BYO mat, a limited number of yoga mats will be available.
5:30 & 6:45 pm: Meditation for Peace Workshop
Certified Meditation and Mindfulness teacher, Karine Blanc, leads a 30-minute introduction to meditation to help relax and center the mind.
Space is limited. On-site registration for the classes will begin at 5:00 pm.
7:00-8:00 pm: Unleash Your Inner Artist: Color Cell Creations Workshop
Discover your creative flow in this drop-in workshop with Project Joy Studio. Explore self-expression and creativity in a meditative-yet-playful adventure with color cells
7:00-8:00 pm: Expressive Arts Healing with shanina dionna
Space is limited. On-site registration for the session will begin at 5:00 pm.
Certified person-centered expressive arts facilitator, shanina dionna, guides an Expressive Arts Healing session. Explore mindfulness, empathic understanding, congruency, and unconditional positive regard—influenced by a person-centered approach to expressive arts therapy. We will engage in meditation, breath work, intention setting, art making, and dance/movement offerings.
Get Tickets
Coat check will be open to store coats and yoga mats. A limited number of lockers are also available. Restrooms on the Lower Level are available for changing into exercise gear.
Recharge Your Way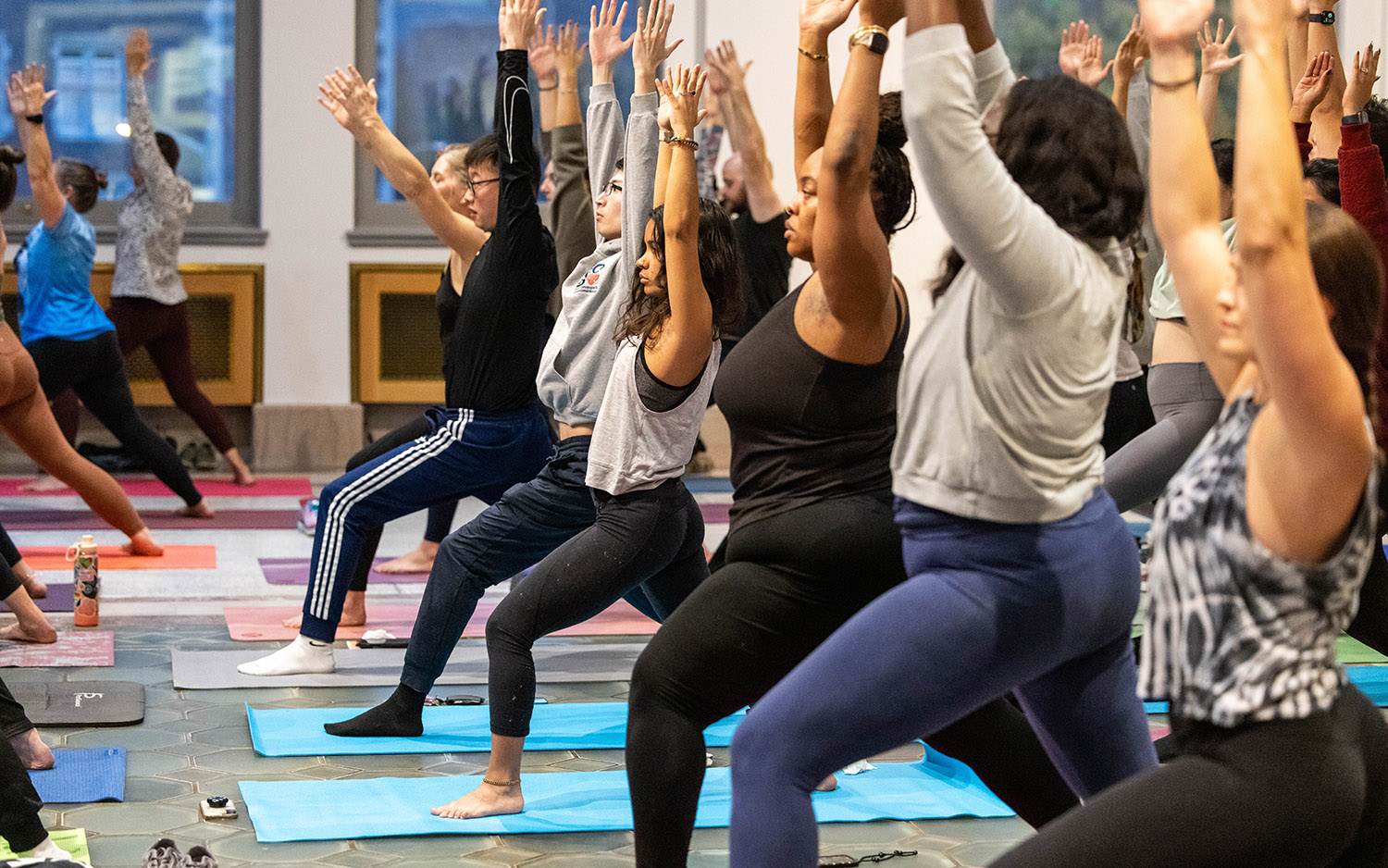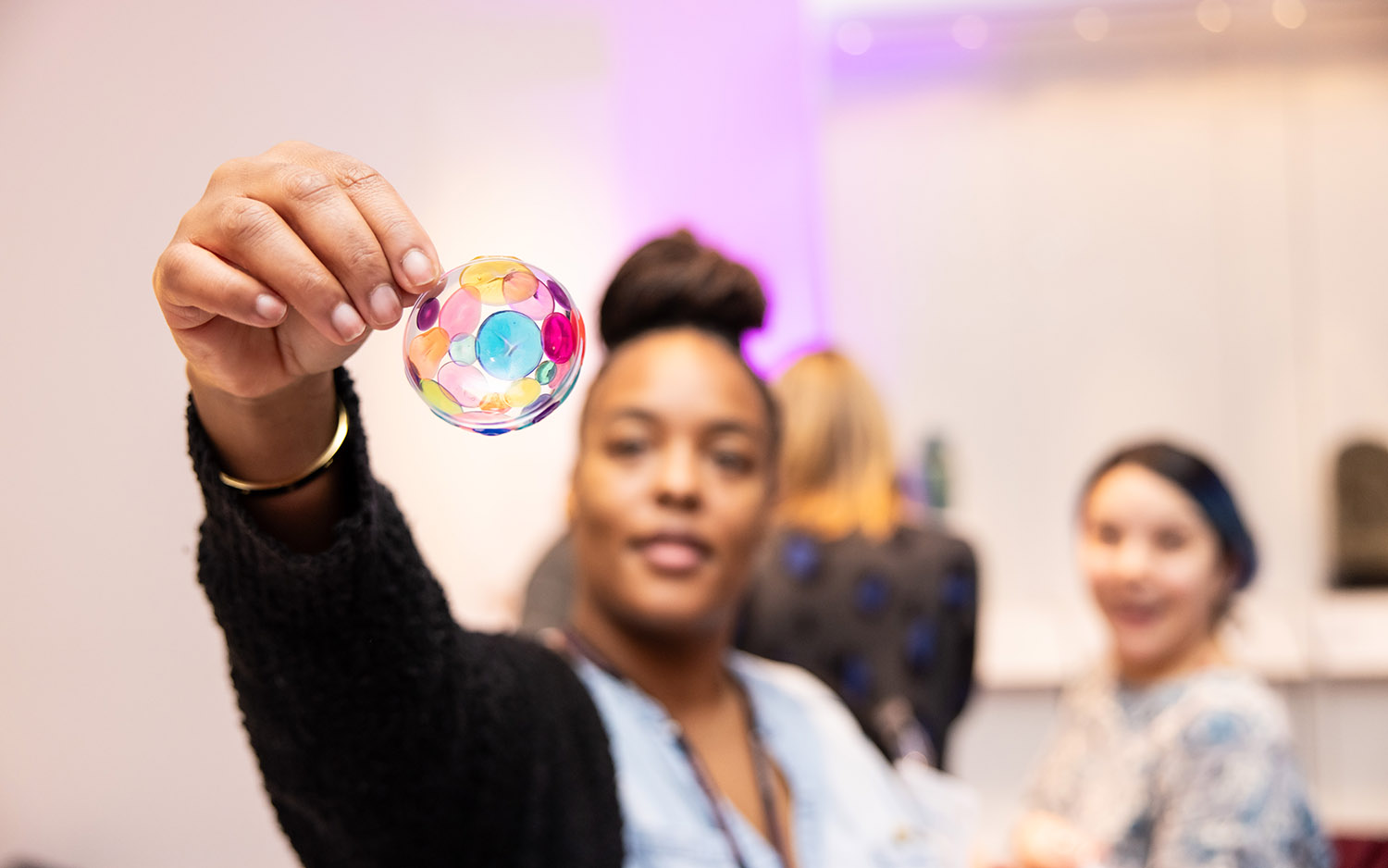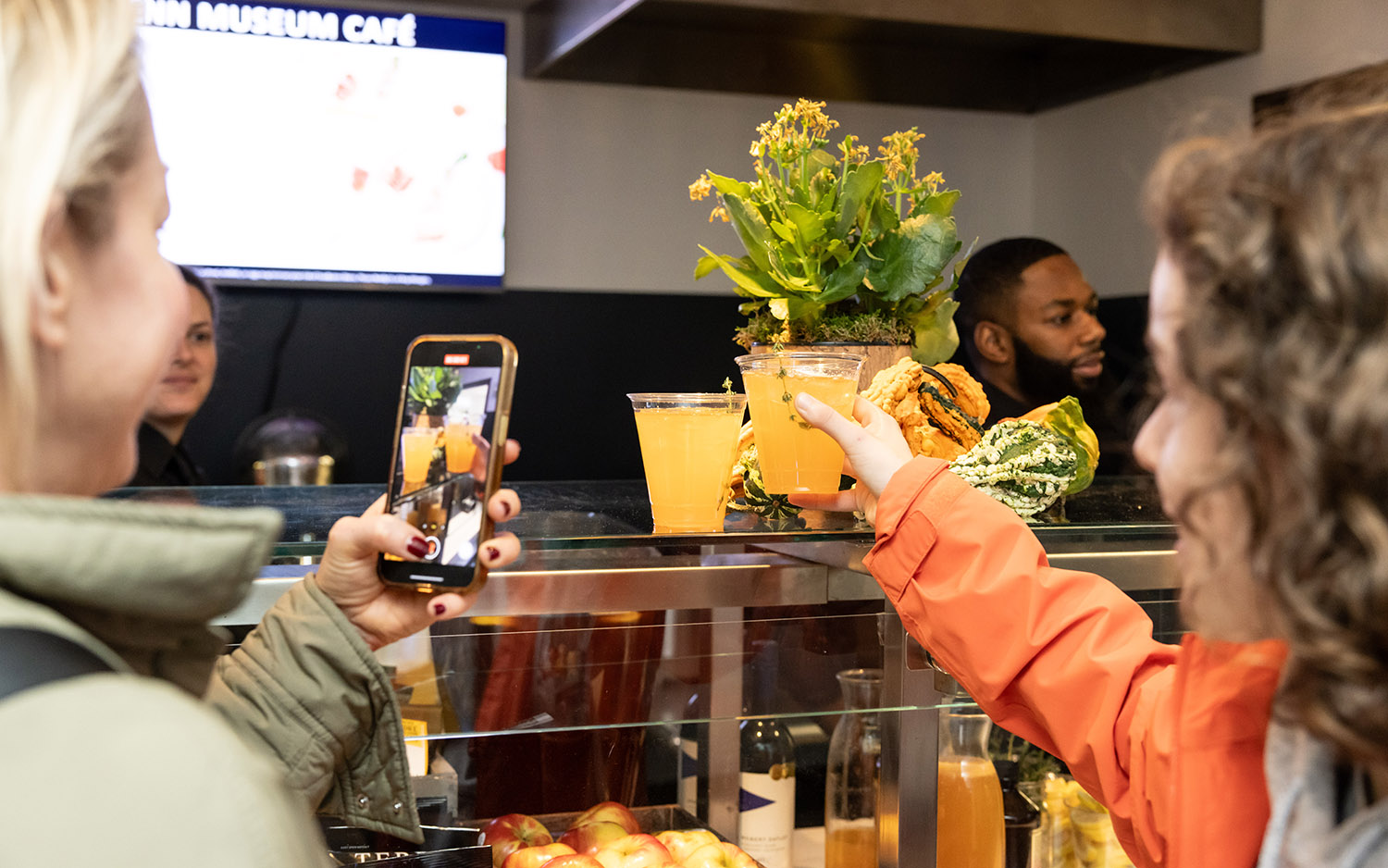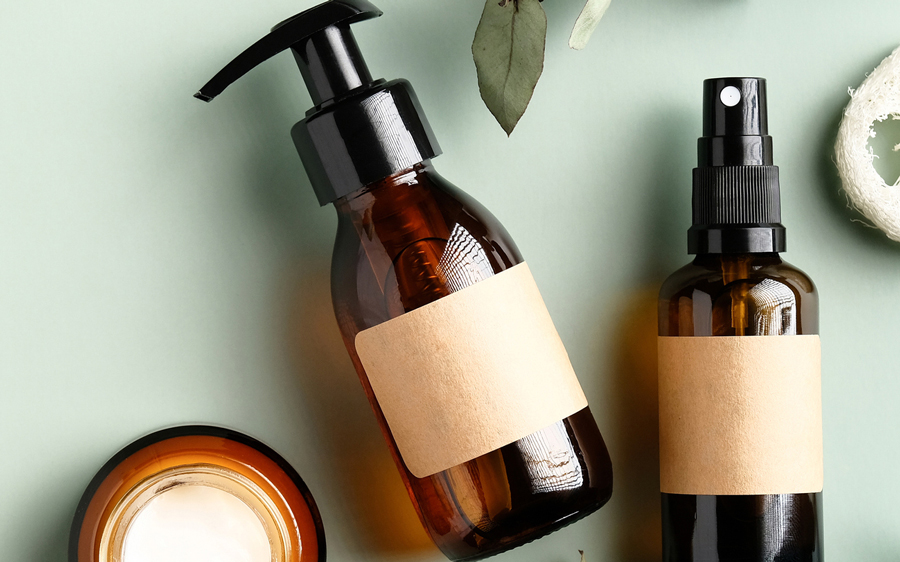 Sign up for an all-levels vinyasa class with Eunmi Chang. Sessions offered at 5:30 and 6:15 pm.
Drop in between 7-8 pm to embark on a colorful journey of self-expression and creativity during a Color Cell Creations workshop with Project Joy. It's all about embracing each small moment as you craft something surprising and truly exciting.
Treat yourself to herb-infused cocktails, mocktails, and light bites at the Botanical Bar.
Get your steps in exploring artifacts related to healing through 10,000 years of history, including this wedjat eye amulet, believed to be the ancient origins of the modern Rx symbol.
Shop for gifts, crafts, and services offered by local small businesses.
Drop into the Mind & Mood Member Zone, where curators and keepers share a selection of artifacts from storage that are related to health and wellness through the ages. Members are encouraged to register in advance.
First Wednesdays
Join us first Wednesdays, November-March for a monthly rotation of wellness activities for all levels from local practitioners of yoga, meditation, expressive arts. No experience necessary.
Media Sponsor
23-12-06